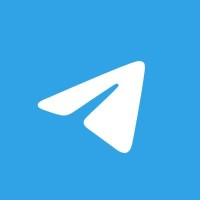 Requirements
No primer programming experience needed for this course.

Your enthusiasm to learn Python & SQL For Data Analysis & Data Science.

Everything else you need to learn Python Programming is already in this course.
Description
Learn Python and SQL programming from scratch with this comprehensive course designed for data analysts, programmers, and developers. With real-world examples, quizzes, and resources, you'll gain a solid foundation in Python and SQL and be able to apply your skills to data analysis and data science.
What you'll learn:
– Real-world projects in Python data analysis, Python database, and Python scripting
– How to install and use Python 3, Anaconda, and online Jupyter
– Python fundamentals: variables, operators, data types, string functions, input string functions, data structures, for loops, control flow, and error handling
– How to create and use functions, lambda expressions, and Python modules
– PostgreSQL fundamentals: using the Airlines database, SQL for beginners, creating tables, data querying with SELECT statement, WHERE clause, operators, AND & OR clauses, LIKE operator, filtering operators, ORDER BY and LIMIT clauses, DISTINCT clause, renaming columns, functions, GROUP BY and HAVING clauses, aggregation queries, CASE clause, and working with time and date data
– Challenges for more SQL practice
Why learn Python and SQL programming?
Python is a powerful, elegant, and easy-to-learn programming language that's faster than R for data science and has numerous libraries for data analysis. It's also a cross-platform language, meaning that code written for one operating system can work well on others without changes to the Python code. Additionally, Python is an object-oriented programming language, allowing you to use objects when coding.
SQL is a declarative language that enables non-IT professionals to query data from datasets without the need for a programmer. It teaches database users how to ask the right questions to receive the fastest and most accurate answers from the database. PostgreSQL is a free and open-source relational database management system that has exhaustive and detailed documentation, making it an excellent tool to learn about relational databases.
By learning Python and SQL programming, you'll develop new mental models for thinking about data, which is a powerful mental skill. You'll also make yourself a relevant candidate for job opportunities that require Python and SQL skills, which can do wonders for your career prospects.
Enroll in this Python and SQL Programming course today and become a hero in data analysis and data science!
Who this course is for:
Are you want to learn more about SQL, PostgreSQL, or data analysis using Python & SQL?
Are you want to learn Python & SQL for data science?
Are you ready for upcoming Python & SQL interview questions?
Use Python bs4 & Pandas to Scrape a webpage, Analyze and visualize The Scraped Data.
Are you welling to learn Python Pandas & Data Visualization?
#Data #Analyst #Boot #camp #Ready #Data #Analyst #Get this Deal
تخفيضات,كوبونات,كوبون,عروض,كوبون كل يوم
Get this Deal,Get this Deal
udemy sale,udemy for business,udemy discount,udemy gutschein,business administration,discount factor,course deutsch,course catalogue,udemy course discount,javascript courses online,javascript course,freebies,toefl speaking,excel courses online,excel courses,excel templates dashboard,software engineering course online,software engineering course,