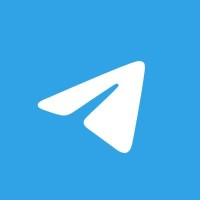 Requirements
In order to follow, understand & get the benefit, You would need to have completed Part 1 of this 5-Part Module.

A willingness to follow the module sequentially. There are 5 parts . This is Part 2 of 5. These are deliberately designed to break down your wealth resistance is an effective way that is long lasting rather than a short term effect. They should be taken up one after the other to gain all the benefits.

No formal working experience or formal skill is needed

No financial experience needed – this course addresses the foundation of money stemming from limiting patterns we built up over time since childhood

An internet connection to view the video modules and download the exercises

Who this course is NOT aimed at: Adults looking for qualified technical financial and legal advice and /or teachings on how to manage being debt free, wills and trusts, mortgages, retirement planning, investments, accounting and management of taxes and company financial records. Etc.

A dedication to do the assignments. These are critical for Part 2-5 as it forms the building blocks needed for the next courses in this series. You are learning a whole new success language and daily habits that need to be put into place neurally, such as practices of f Gratitude, Wealth Intentions, learning the Advantage Concept, befriending the powerful subconscious mind and crafting empowering new beliefs.
Description
PART 2:
This is our amazing Part 2 of the 5 Part money intensive into wealth creation. This course goes in even deeper.
Who this course is for:
Adults, any age or gender, who have a genuine deep desire to move to – and stay in – a state of expanding financial freedom
Anyone who wants to learn to JUMP money lifelines from poverty/middle class to generational wealth
Persons of any age who are DONE with going on financial / self help courses that have not shifted them one bit after a few months
Persons who are ready for REAL change and who are interest in seeing the evidence of that as the module and the 5 course Parts progress.
Employed, Self Employed, unemployed and retrenched persons the course addresses both and addresses the patterns prior to this.
Adults that have formed a misidentification around wealth creation and their relationship with money
Any adult that has formed and are strongly attached to their misidentification around wealth creation and their relationship with money.
People that have a very strong desire to be financially free and wealthy.
Persons that are genuinely seeking to identify, understand and release their internal emotional and mental blocks and limitations around money and wealth creation.
#LEVEL #MODULE #WEALTH #MAGNET #LIFE #PART #Get this Deal
تخفيضات,كوبونات,كوبون,عروض,كوبون كل يوم
Get this Deal,Get this Deal
udemy sale,udemy for business,udemy discount,udemy gutschein,business administration,discount factor,course deutsch,course catalogue,udemy course discount,javascript courses online,javascript course,freebies,toefl speaking,excel courses online,excel courses,excel templates dashboard,software engineering course online,software engineering course,