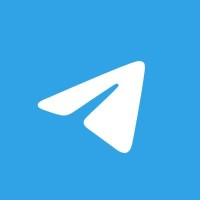 Requirements
No programming experience needed, we shall discuss what is needed

You will need a browser, a Wix account. It is all free and easy to create and access
Description
As I was going around on social media, I have seen a discussion. Should a PhD student have a website? In fact, it is not mandatory, but could be a nice way to brand your name. Websites are no longer an issue when it comes to costs, and difficulties to create and maintain. Wix makes your life so easy that you cannot just create a website, but also maintain it easily. I believe that anyone, writers and alike, could have a website as a way to let others know about their work. This is all this course is about: assisting you on getting you website online. You can start your site for free, and if you feel like, they have premium options, which are optional.
Welcome to "Creating your own website, no coding needed" the comprehensive Udemy course designed specifically for individuals who have little to no coding experience. If you're a writer, PhD student, or simply someone looking to create a stunning website without spending a fortune, this course is perfect for you!
Part 1: Getting Started – The Basics of Wix Website Creation In the first part of the course, we'll take you on a step-by-step journey through the world of website building using Wix. We understand that not everyone has a technical background, so we've made this section straightforward and easy to follow.
Part 2: Taking It to the Next Level – Advanced Techniques and TensorFlow.js Integration In the second part, we'll delve into more advanced techniques to elevate your Wix website to new heights. Don't worry; even though this section is more in-depth, we'll guide you through every step. One of the highlights of Part 2 is our exploration of leveraging a pretrained model from TensorFlow.js to moderate your Wix Chat app. This innovative integration will enable you to maintain a safe and engaging online community effortlessly.
Why Choose This Course?
No Coding Experience Required: Whether you're a complete beginner or have dabbled in website creation, our course is tailored for non-coders, ensuring you can follow along without any programming knowledge.
Wix – The User-Friendly Platform: Wix has emerged as a powerful and user-friendly website builder, making it ideal for individuals who prefer a simple yet effective way to create websites.
Cost-Effective Solution: Building your website on Wix saves you money on hiring a professional web developer or purchasing expensive software.
Practical for Writers, PhD Students, and More: If you're an author, researcher, PhD student, or anyone seeking to establish an online presence, this course will empower you to showcase your work and engage with your audience effectively.
So, are you ready to embark on an exciting journey into the world of website creation? Enroll now in "Build Your Website with Wix" and unlock the potential to craft stunning, professional-grade websites without any coding hassle!
Requirements. You will need a Wix account, and a browser. It is optional, but interesting, to have a project you want to build an website to. No coding experience needed, even though in the second part of teach basics of coding in Wix using JavaScript.
Who this course is for:
People with no code experience, wanting to build websites
No programming wanting to create websites with no cost
People wanting to have a website
#Creating #website #coding #needed #Get this Deal
تخفيضات,كوبونات,كوبون,عروض,كوبون كل يوم
Get this Deal,Get this Deal
udemy sale,udemy for business,udemy discount,udemy gutschein,business administration,discount factor,course deutsch,course catalogue,udemy course discount,javascript courses online,javascript course,freebies,toefl speaking,excel courses online,excel courses,excel templates dashboard,software engineering course online,software engineering course,