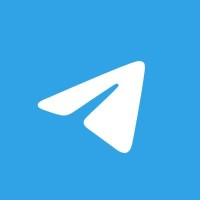 Requirements
Have a desire to grow your business
A want to expand your sales tool box
The knowledge that selling digital ads will help grow your revenue
Description
UPDATE: Just added Bonus section, How to Create a Facebook Ad Campaign. We walk through how to actually go live with your first social media ad campaign after selling it through to a client.
Over the past 5-10 years advertisers have shifted budget from traditional media (TV, Radio, Print, OOH) to digital solutions. During that same time frame consumer habits have shifted to spending more time on digital devices than traditional media.
Media professionals have had to adapt to these changing trends by not just changing their sales pitch, but starting to offer new digital products in order to compete.
However, if you don't work for a digital company it can be confusing to figure out how to start selling digital ads. It's not enough to just know about them, you need a plan to actually add these products to your sales tool kit.
In this course I'll walk you through digital advertising basics and show you how you can start selling and executing digital ad campaigns TODAY. I'll then show you how you can scale your local clients to regional and national deals, and how to take advantage of whitelabeled third-party solutions to scale your digital advertising sales.
Course Subjects:
Introduction: What we're going to cover in this course
Media Trends: Review changing consumer and ad spending trends and how some major companies have adopted
Define Digital Media: Review each media type and their Pros and Cons
Social
Display
Video
Search
OTT
Awareness vs. Direct Response: How to identify the type of campaign your client needs to run
Targeting Options: How can we find our audience in a digital setting
Behavioral
Contextual
Demographic
Location
Data Platforms: What companies actually collect and sell data to digital advertisers
KPIs & Success Metrics: How should we define success for each campaign
Pricing Models: How to buy and sell digital ads (No more points and GRPs)
Benchmarks & Building a Proposal: Using Performance Benchmarks to determine client budget and create a proposal
Finding Clients: Who can benefit from digital advertising
Starting a Conversation: Open the doors with new clients and address their questions and concerns
Three questions that you can use to build a plan
Common Client Questions & Answers and how to respond
Expanding Your Reach: Get those first clients to increase reach and spend by scaling to regional and national deals
Self-Serve Platforms: Start executing campaigns with self-serve platforms TODAY
Google Adwords
Facebook Power Editor
GroundTruth Ads Manager
Going Pro: Using white-labeled solutions to really scale your business and offer more solutions to your clients.
Thank You: Recap and additional resources
Real reviews from my other classes:
——————
Digital Advertising & Marketing 101
★★★★★ "The real-world examples almost makes it self-explanatory. Professionally done and author speaks with authority – i.e. he knows what he's talking about and it shows." – AJ Du Toit
★★★★★ "Thought this was an excellent introduction course. Working in the industry without a huge amount of experience in this area, it was a great way to familiarize myself with topics in ongoing conversations internally and externally. Will be taking 201 to further my understanding." – Jocleyn Armour
★★★★★ "It is advertised as a 101 course and it did exactly that and very well, touching on the building blocks of Digital Advertising and Marketing. Good job Ben." – Jean C
——————
Digital Advertising & Marketing 201
★★★★★ "When combined with Ben's 101 course, the two classes make for a thorough and well-organized primer on digital media today. Perfect for marketing people and agency folks (creative, account) who are not immersed in a media agency. It will give you a foundation for how digital media is structured, a clear explanation of the jargon and acronyms you'll hear bantered about, and a better understanding of the opportunities available. The 201 course goes into important detail about some of the key changes that have taken place in digital advertising recently. Ben explains the concepts clearly and succinctly. Definitely worth the time investment." – Shawn E Fraser
★★★★★ "This course is amazing. I do affiliate marketing and always wanted to learn about programmatic advertising and this course me taught that. I completed this for an interview and the employer was really impressed by the knowledge I had. Hope there is another in-depth version of this course. Where he goes into ad platforms or ad servers and teaches the real world applications." – Suryameet Singh
★★★★★ "Comprehensive overview…detailed!" – Kaithlean Crotty-Clark
——————
Introduction to Programmatic Advertising
★★★★★ "I'm in advertising sales and have been looking for a clean easy way to explain and also test my root knowledge of the programmatic ad space. It was very helpful and simple to understand which is hard to do with this topic." – Raul Bonilla
★★★★★ "Being an advertising agency media planner and buyer, having this hands on information helps when we face a decision to go into the digital advertising space. Your 101 and 201 was extremely informative and truly like your overviews in a very simplistic explanation. Thank you and look forward to your future courses." – Diane Tody
——————
Who this course is for:
Traditional media sellers
Small business owners
Entrepreneurs
Advertising agency's
Local radio sellers
Local TV sellers
Print media sellers
OOH sellers
#Advertising #Sales #Certification #Learn #Marketing #Sales #Today #Get this Deal
تخفيضات,كوبونات,كوبون,عروض,كوبون كل يوم
Get this Deal,Get this Deal
udemy sale,udemy for business,udemy discount,udemy gutschein,business administration,discount factor,course deutsch,course catalogue,udemy course discount,javascript courses online,javascript course,freebies,toefl speaking,excel courses online,excel courses,excel templates dashboard,software engineering course online,software engineering course,