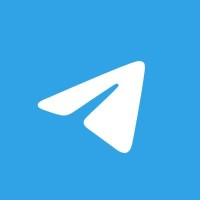 Requirements
Basic knowledge about computers is a must. Prior knowledge of 3D space will help the learner to understand 3D technology quickly. Since the 3D Architecture Tutorial is based on workable knowledge teamed with various examples and techniques, the student needs to have a prior understanding of the minor basic needs of it. A passion for creating and modeling interiors and exteriors with lots of ideas and imagination is a much-needed pre-requisite before starting this 3D Architecture Tutorial. There should be a desire and dedication to study the software through this course, then only the results would be positive
Description
3D Architecture or Architectural Visualization is the art of creating 2D and 3D images that contain the attributes of a proposed architectural design. Today, 3D rendering and architectural visualization software help the architects and designers to appraise proportions and scales using interactive 3D modeling and perform the effects of lighting, rendering and others.
Using powerful 3D architectural and rendering software architects, designers and 3D artists can control designs in real-time, quickly transforming between concepts and reality by making and creating multiple versions of the designs. Maya, 3D Max, Rhino, VRay, Mental Ray, AutoCAD are some of the powerful 3D modeling and rendering software, that make amazing designs and attracts numerous clients today.
3ds Max is a computer graphics program for creating 3D models, animations and digital images. It is one of the most popular programs in the industry today, having a great toolset for 3D artists. 3ds Max is an important part of many professional studios and is loaded with an efficient workflow and powerful modeling tools that is a time saver for most of the game artists.
The real estate and architectural industries use 3ds Max to create photorealistic images of buildings in the design phase. The software creates seamless 3D geometry taken from the imported raw CAD files which are in the form of curves and paths.
Maya is a 3D application software that is used to create animations and models with motion effects. Maya is used by creative professionals across the globe for producing visual effects for various Film and Television commercials to creating complex animations and effects. Maya software can also be used to create 3D models as well as interior design parts that can be used as digital prototypes. The modeling workflow built into Maya is designed to maximize the productivity of the users and enhance the design experience by having creativity and increased efficiency. Maya is also loaded with powerful tools that make complex animations easier to construct that is impossible to create manually
This 3D Architecture Tutorial aims to teach numerous techniques on creating 3D models from the basic level to the most polished ones. Learning high-end software 3DS Max is not an easy task, especially, when the user is a beginner. But keeping all this in mind, this course is designed to learn and master the software applications in easy and interesting steps. The approach of the 3D Architecture Tutorial is entirely practical and it counts on real-time education that will help us to know and master the industry standards.
The learners will be given practical knowledge about the process of Architecture, and by the end of the course, the learners are made ready to create their artwork. The 3D Architecture Tutorial highlights the all-important fundamentals of the software that a student can use without any confusion. These valuable methods will help the learner to enhance the technical skills and have a good basic knowledge of the same.
This program focuses on various applications & features of 3d Architecture for developing interiors and exteriors with Max and Maya. It helps the student in mastering the basics of the same. By learning these techniques, the learner can improve their skills at a major level. From Beginners to intermediate students, anyone can take up this course who is interested in learning 3d Architectural concepts on the software 3d Max and Maya.
Students will go through a step by step process to create various interiors with the help of the lectures and sessions in the 3D Architecture Tutorial. With this training, the students will be able to master skills on Maya, 3ds Max, Bedroom Interiors, Basic Modelling, Interfaces of 3ds Max, Interior Modelling, Lighting and Rendering with Mental Ray & Texturing
Who this course is for:
Learners from CAD backgrounds, who desire to move forward into the 3D world can gain maximum knowledge from this training. Their prior experience with the 3D interface and understand of 3d drawings and blueprints will help the learners understand the software easily. This 3D Architecture Tutorial is not limited to any audience. A beginner or an intermediate both can use this training. The 3D Architecture Tutorial is aimed at the audiences who are dedicated to learn and grasp the skills in no time The students who aspire to become 3D Architectural Designers can take up this 3D Architecture Tutorial. It will help as a foundation to take them into the 3D world and introduce them to the most used features of the software. The Engineering students can take up this course as it will help them to re-create their CAD drawings and give them a complete finished look. Industrial designers can also opt for this course the teachings of 3ds Max are not limited to Architecture only.
#Architecture #Maya #3Ds #Max #Get this Deal
تخفيضات,كوبونات,كوبون,عروض,كوبون كل يوم
Get this Deal,Get this Deal
udemy sale,udemy for business,udemy discount,udemy gutschein,business administration,discount factor,course deutsch,course catalogue,udemy course discount,javascript courses online,javascript course,freebies,toefl speaking,excel courses online,excel courses,excel templates dashboard,software engineering course online,software engineering course,