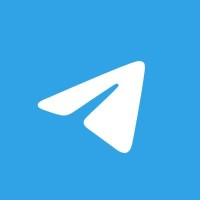 Requirements
An open mind and a willingness to learn.

No prep work or previous knowledge required.
Description
What Will You Comprehend

The key concepts of Agile software development, Agile Project Management, Agile Development, and Agile Project Delivery.
Be an expert in writing user stories, estimating story points, poker planning, release & iteration planning, daily stand-ups, retrospectives, metrics, analytics, kanban boards, prioritization techniques & many more.
A clear understanding of the differences between traditional project delivery and Agile methodology.
Become a crackerjack in Scrum terminologies and their applications.
Learn to align project and product development as per customers' requirements and overall company goals.
Gain expertise in new and on-time delivery approaches for projects.
Learn to provide an alternative approach to the sequential, process-driven, and documentation-heavy approaches of traditional methodologies.
Comprehend to apply best practices to leverage the Scrum methodology
Master the skill of paring down a project work into scantier and more manageable pieces.
Be capable of producing various Sprint artefacts: product backlog, sprint backlog, product increment, burn up and burn down charts, etc.
Acquire skills in effective team-building with quality players and to identify and tackle team dysfunctions in teams using agile practices.
Become competent and learn to accelerate product launch and app launch.
Gain crucial project management, leadership, and time-management skills.
Augment your skills as a Scrum Master role with detailed training on scrums such as Scrum concepts, values, planning, and scrum guide.
Get clued up about DevOps, their use, cycle, and principles.
Comprehend to estimate time, cost, and budget in Agile testing.
Understand what the Waterfall Model is and Why it is less creative than Agile.
Develop a skilful mindset to transform your team and organization.
Learn how to implement Scrum methodologies in your company, and understand how to drive maximum business profits by mitigating the potential risks of a company.
This Course Includes
38 hours on-demand video
18 modules
5+ management tools
Abundant useful content
Full lifetime access
Access on mobile and TV
Certificate of Completion
Requirements Before Enrolling With Us
No specific qualifications, previous knowledge, or skills required. Just a pen, paper, and a fierce desire to learn.
Willingness to enhance your capabilities in developing and delivering high-quality products to your clients
Description
The well-designed Agile Project Management course by Henry Harvin Education is being prepared and taught with practicality and authenticity in mind that apparently enhances your skills in leading diverse projects within an organization.
This well-structured course will help you gain expertise in delivering products in functional frames, improve participation among team members and design a more manageable process where changes or variations hardly impact project quality, cost, and timing.
The best platform ever in online certification training and courses is now on Udemy to save your big bucks, providing you with the most comprehensive agile project management curriculum delivered by the industry experts. Enrol now and become a part of the most dynamic Agile Community in the world.
#BESTSELLER #ICAN-CERTIFICATION #AGILE #SCRUM #SCRUMMASTER #LEAN #KANBAN #DEVOPS #DEVOPS
Facts about Agile project management
Agile is currently known as the next generation learning framework.
It is the most preferred delivery option in technology projects across the globe. Yet Agile is not just for IT!
Agile allows you to deliver and design projects, products, and apps rapidly and frequently.
Agile is the hottest topic nowadays. It's a global trend to be adopted by a majority of work-enthusiastic people.
Who this course is for:
Individuals looking to upgrade and enhance their current skills.
IT and business leaders wishing to stay competitive by readjusting and innovating their project methodologies.
Individuals who are interested in working within an Agile team – such as enthusiastic Business Analysts, Project Managers, Scrum Masters, Product Owners, Developers, Quality Assurance, and so on.
Current Agile team members who want to expand their knowledge of the Agile processes or who wish to learn a new framework (Scrum, Kanban, or Scrumban).
Current non-Agile team members whose company is planning to switch to Agile frameworks.
Perks on Course Completion:
The maximum value for your hard-earned currency.
Earn a Rewarding Certification- 'Certified Agile Ninja' (ICAN)
Course Curriculum
Module 1: Getting Started with Agile
Module 2: Agile Concept
Module 3: Evolution of Agile
Module 4: Lean
Module 5: Kanban
Module 6: Agile Manifesto
Module 7: Scrum Concepts
Module 8: Scrum Planning
Module 9: Team Concepts
Module 10: Scrum Roles
Module 11: Sprint Artifacts
Module 12: Sprint Event / Ceremony
Module 13: User Stories
Module 14: Agile Planning
Module 15: Risk Planning
Module 16: Contracting
Module 17: Agile Testing
Module 18: DevOps
4 REASONS TO TAKE THIS COURSE RIGHT NOW!
Spotlighted as the #Most-Comprehensive Agile Project Management Course with 168 Videos & 40hours Rich Content.
Covers all concepts of Agile including Scrum, Kanban, Scrumban, Lean, Extreme Programming and DevOps.
Instantaneous response to your doubts/queries.
Transforms you into an Agile Adaptive Business Analyst that every modern enterprise needs.
LET'S GET OUR BASICS RIGHT FIRST!
What is Agile?
Agile is basically a set of methods which are based on the values and principles as expressed in the Agile Manifesto. It helps to improve communication among self-organized, cross-functional teams working in a collaborative environment. Scrum is a framework used to implement Agile development.
The methods followed in Agile development helps to enhance productivity, address issues, respond to new opportunities and meet the demands of the customers
Who this course is for:
Individuals looking to switch to a new field with different domain or industry
Suited for people working in any domain or industry
Profiles of working professionals for which this training is considered highly relevant include: Business analysts, Project managers, Team leaders, Digital marketers, Delivery managers, Finance professionals, Quality professionals, Management professionals, Process managers, Engineers, Senior Associates, MBA Students, Engg Students and related more

Get this Deal
[100% Discount]

[100% Discount]
#ExpiredAgile #Project #Management #Courses #Ver
تخفيظات,كوبونات,كوبون,عروض,كوبون كل يوم