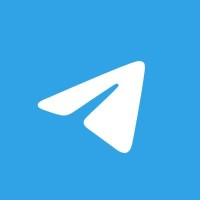 Requirements
No prior knowledge of accounting or Xero software is required. This course starts from the basics and assumes no prior experience.

Basic computer literacy, including familiarity with operating systems, file management, and navigating software applications.

Access to a computer or laptop with internet connectivity to download and install Xero software and access the course materials.

An eagerness to learn and apply accounting principles using Xero software.

Openness to hands-on practice and willingness to explore the functionalities of Xero software through guided exercises and activities.

A desire to develop proficiency in accounting tasks and data analysis using Xero software.
Description
Whether you are a beginner in accounting or new to the Xero software, this course provides a comprehensive foundation to navigate Xero and perform essential accounting tasks.
We start by assuming no prior knowledge of the software or accounting principles. We guide you through the purchasing, downloading, and installation process, utilizing Xero's free 30-day trial to facilitate hands-on practice.
The first half of the course focuses on navigating the software, acquainting you with its major components and the primary accounting cycles, including the customer section (revenue cycle), the vendor section (payments cycle), and the employee section (payroll cycle). By understanding these sections, you will grasp the fundamental elements that impact financial statements.
Within each accounting cycle, we delve into analyzing the various forms and transactions, such as invoices, bills, pay bills, purchase orders, and deposits. You will gain insights into how each transaction affects the financial statements and develop proficiency in recording them accurately.
The second half of the course takes the form of a comprehensive problem, immersing you in a two-month data input exercise. This practical approach enables you to enter diverse transactions and experience the accounting workflow firsthand. As we progress through the comprehensive problem, you will witness the direct impact of each transaction on the financial statements, allowing for immediate verification of your work.
Beyond simple data entry, the comprehensive problem format provides contextual understanding and empowers you to optimize the Xero system for efficient data input. By exploring the entire accounting process within a real-world scenario, you will enhance your problem-solving skills and gain a holistic view of the accounting workflow.
Join us on this exciting journey to master Xero accounting software. Enroll today and acquire the skills to navigate Xero with confidence, analyze financial transactions effectively, and ensure accurate financial reporting.
Who this course is for:
Beginners with no prior knowledge of accounting or experience with Xero software, who are interested in learning accounting principles and how to use Xero for their financial tasks.
Small business owners and entrepreneurs who want to manage their accounting processes efficiently using the Xero software platform.
Accounting and finance students who want to gain practical skills in using accounting software and understand how it applies to real-world scenarios.
Bookkeepers and accounting professionals who want to expand their knowledge and proficiency in using Xero software for client work and financial analysis.
Anyone interested in learning about Xero software and its capabilities for managing financial transactions, generating reports, and analyzing financial data.
#Xero #Accounting #Software #Get this Deal
تخفيضات,كوبونات,كوبون,عروض,كوبون كل يوم
Get this Deal,Get this Deal
udemy sale,udemy for business,udemy discount,udemy gutschein,business administration,discount factor,course deutsch,course catalogue,udemy course discount,javascript courses online,javascript course,freebies,toefl speaking,excel courses online,excel courses,excel templates dashboard,software engineering course online,software engineering course,