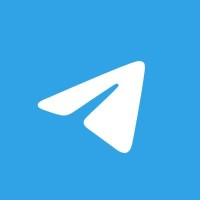 Requirements
3ds max 2016 e Superiore.
Description
Auto subtitles are available in: English, Italian, Spanish, Portuguese, Hindi
Argomenti: utilizzo dei render element in modalità cpu e gpu in Vray Next, composizione dei render element nei programmi di post produzione Krita e Photoshop. Gestione delle maschere, delle luci, degli effetti per realizzare nuovi rendering dai file composti, senza necessità di rieseguire il render in 3ds max.
Tramite questo corso studieremo come sia semplice modificare il risultato finale del rendering senza dovere rilanciare il render stesso e risparmiare cosi tempo prezioso, inoltre la post produzione attraverso Krita programma gratuito sarà accessibile a tutti; al suo interno sono disponibili strumenti di tutto rispetto per ottenere valide immagini come nei più famosi programmi a pagamento.
Allegate alle lezioni sono disponibili i file 3dsmax 2020, 2019, 2018 e 2016.
Requisiti di sistema: 3ds max 2016 e Vray Next 4.02 o Superiore.
Nota: i file di esercizio sono allegati alla lezione: 001_Interni e Render CPU e GPU
Il vostro insegnate Marcello Pattarin: Si è laureato all'Accademia di Belle Arti di Brera, diplomato alla scuola d'arte superiore applicata all'industria del Castello Sforzesco di Milano, diplomato al Liceo Artistico Primo di Milano, specializzato in illustrazione pubblicitaria, architettonica, si è specializzato nella creazione di video corsi per 3ds max, creazione contenuti 3D e Beta Tester per 3ds max e Iray Nvidia.
Con ventennale esperienza nell'utilizzo del software per modellazione, rendering animazione e Fx è stata la prima realtà italiana a realizzare video corsi dedicati al Rendering e successive produzioni, oggi arrivate a più di 5000 video lezioni, distribuite sui più importanti siti di grafica 3D internazionali.
————————–
Topics: use of render elements in cpu and gpu mode in Vray Next, composition of render elements in post production programs Krita and Photoshop. Management of masks, lights, effects to create new renders from composite files, without the need to re-render in 3ds max.
Through this course we will study how easy it is to modify the final result of the rendering without having to re-launch the render itself and thus save precious time, furthermore post-production through Krita free program will be accessible to all; within it, respectable tools are available to obtain valid images as in the most famous paid programs.
The 3dsmax 2020, 2019, 2018 and 2016 files are available attached to the lessons.
System Requirements: 3ds max 2016 and Vray Next 4.02 or Higher.
Note: the exercise files are attached to the lesson: 001_Interiors and Render CPU and GPU
————————–
Temas: uso de elementos de render en modo cpu y gpu en Vray Next, composición de elementos de render en los programas de post producción Krita y Photoshop. Gestión de máscaras, luces, efectos para crear nuevos renders a partir de archivos compuestos, sin necesidad de volver a renderizar en 3ds max.
A través de este curso, estudiaremos lo fácil que es modificar el resultado final del renderizado sin tener que volver a ejecutar el renderizado y así ahorrar un tiempo precioso, además, la postproducción a través del programa gratuito Krita será accesible para todos; dentro de él se dispone de respetables herramientas para obtener imágenes válidas como en los programas de pago más famosos.
Los archivos 3dsmax 2020, 2019, 2018 y 2016 están disponibles adjuntos a las lecciones.
Requisitos del sistema: 3ds max 2016 y Vray Next 4.02 o superior.
Nota: los archivos del ejercicio se adjuntan a la lección: 001_Interiores y Render CPU  GPU
————————–
विषय: वीरे नेक्स्ट में सीपीयू और जीपीयू मोड में रेंडर तत्वों का उपयोग, पोस्ट प्रोडक्शन प्रोग्राम क्रिटा और फोटोशॉप में रेंडर तत्वों की संरचना। 3ds मैक्स में फिर से प्रस्तुत करने की आवश्यकता के बिना समग्र फ़ाइलों से नए रेंडर बनाने के लिए मास्क, रोशनी, प्रभाव का प्रबंधन।
इस पाठ्यक्रम के माध्यम से हम अध्ययन करेंगे कि रेंडरिंग को फिर से लॉन्च किए बिना रेंडरिंग के अंतिम परिणाम को संशोधित करना कितना आसान है और इस प्रकार कीमती समय की बचत होती है, इसके अलावा क्रिटा फ्री प्रोग्राम के माध्यम से पोस्ट-प्रोडक्शन सभी के लिए सुलभ होगा; इसके भीतर, वैध चित्र प्राप्त करने के लिए सम्मानजनक उपकरण उपलब्ध हैं जैसा कि सबसे प्रसिद्ध भुगतान कार्यक्रमों में होता है।
3dsmax 2020, 2019, 2018 और 2016 फाइलें पाठों के साथ संलग्न उपलब्ध हैं।
सिस्टम आवश्यकताएँ: 3ds अधिकतम 2016 और Vray अगला 4.02 या उच्चतर।
नोट: अभ्यास फ़ाइलें पाठ से जुड़ी हैं: 001_इंटीरियर और रेंडर सीपीयू और जीपीयू
Who this course is for:
Architetti, Geometri, Designer, Studenti, Insegnati, 3D Artist
#Vray #Render #Element #3ds #max #Modulo #Get this Deal
تخفيضات,كوبونات,كوبون,عروض,كوبون كل يوم
Get this Deal,Get this Deal
udemy sale,udemy for business,udemy discount,udemy gutschein,business administration,discount factor,course deutsch,course catalogue,udemy course discount,javascript courses online,javascript course,freebies,toefl speaking,excel courses online,excel courses,excel templates dashboard,software engineering course online,software engineering course,