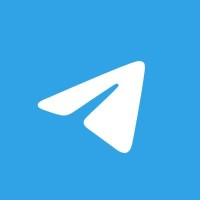 Requirements
Basic knowledge of Microsoft Excel for data cleaning purposes (e.g. calculate product between two cells)

Basic knowledge of Microsoft Word for creating references

Only for quantitative analysis; have SPSS installed
Description
This course is specially developed for students who need the essential knowledge to prepare them for writing and defending their thesis/dissertation in an efficient and effective manner. I have created 17 lectures that cover all facets of thesis writing in one and a half hour!
Summary
I will start with the end in mind; how is your thesis evaluated? Based on this central question I explain my formula of success and take you by the hand from topic selection all the way up to successful thesis defence. I will explain step-by-step procedures to handle certain phases of your research project and provide many practical examples. On average, each lecture takes about five minutes.
After completing this course, you will have the essential knowledge to successfully complete your research project, because you know the necessary ingredients. This knowledge is invaluable when you are writing an academic paper, MBA thesis, PhD thesis or dissertation.
Who should enroll?
– Intern students
– Bachelor students
– Master students
– MBA students
– PhD / disseration / doctoral students
What will you learn from this course?
In about one hour you will know how to work on your thesis from preparation to successful defence. You will learn:
how your research will be evaluated by your supervisor;
my formula of success;
what makes a good topic (with an practical example);
how your effort is divided per research phase;
how to monitor your progress;
a four-step procedure for writing an effective introduction;
a three-step procedure to conduct your literature review;
about common data collection methods;
how to clean your dataset;
how to handle interviews;
how to analyse interview data;
what a moderation effect means for quantitative analysis;
a two-step procedure for writing an effective discussion;
how to write limitations and future works section;
a three-step procedure for writing an effective conclusion;
how to create and manage citations in Microsoft Word;
how to minimise the effort-at-risk by creating frequent back ups;
how to handle setbacks during your research;
how to present your thesis results;
a three-step procedure for handling difficult questions during thesis defence.
I'm fully convinced of the benefits, but I don't see why I should learn all this from you.
True, let me explain by giving you an overview of my experience:
– Parttime PhD Candidate. I read the science, you'll get the knowledge! What more do you want?
– Chief Information Security Officer. Managing Security, Privacy and Quality professionals. Responsible for implementing and maintaining a well balanced organisational risk posture;
– Software quality consultant. I've advised many managers of large / small IT projects on various software related aspects;
– Besides experience as an IT consultant I hold the following certifications: International Software Testing Qualifications Board (ISTQB), Certified Secure Software Lifecycle professional (CSSLP), Certified Information Systems Security Professional (CISSP), Certified Information Systems Auditor (CISA), Certified Information Privacy Professional (CIPP / Europe), Certified SCRUM Master, Togaf Foundation, ISO 27001 Lead Auditor, ISO 27001 Lead Implementer, Leading Scaled Agile Framework, Azure Fundamentals (AZ-900) and PRINCE 2 foundation.
Go ahead and click the enroll button, and I'll see you in lesson 1!
Cheers,
Soerin
Four testimonials
#1
"I highly recommend Soerin as your thesis coach based on my positive experience with him over the past months. Soerin guided me through the different research phases, from the literature review until the conclusion and recommendations. By asking probing questions instead of immediately giving the answers to my questions, Soerin not only contributed to a thesis that I'm proud of, but also made me a better researcher. The recommendations that Soerin gave during his review of my thesis drafts were helpful and often formed the basis of new insights. When I hit a block while working on a factor analysis, Soerin helped me via a Skype session during which he looked at my SPSS and SmartPLS output live. Because of his enthusiasm, positive attitude and "can do" mentality, my interactions with Soerin were always pleasant and motivating.    
Soerin, many thanks for your support!"
Kevin
Master of Science in Accountancy
#2
"I would definitely recommend Soerin as thesis advisor. Not only does Soerin help with the students plan for research, he also helps to improve the plan by making recommendations for advanced research (and additional analyses). Soerin is a very fine coach and works very structured, which triggers the students to be passioned. Soerin is easily accessible and responsive to questions and / or ambiguities. Soerin is certainly willing to help the students when problems occur. Soerin has a lot of knowledge, not only in the content but also in the structure and design of the study. He may also communicate this knowledge in a proper way, so that things are understandable for others. Soerin reviewed the thesis very detailed, by making comments in Word. The review notes will be clear and transparent. Soerin is very keen on the support of your written pieces with appropriate citations. He also helps to make your writing style 'journal proof'. He gives examples (references to pieces from other papers) and make suggestions to improve your writing style. Soerin motivates others to "get the best out of yourself". Upon reviewing my thesis also noticed me that Soerin always reviewed with the why question. With this, he triggers another to think even more about the background of the texts are written. I'am very positive about the contact times I had with Soerin, he shares his information with great passion, he is patient and takes his time to help you with questions or ambiguities. I don't have any improvement points for Soerin as thesis advisor. Again, I would recommend Soerin to anyone!"
Josina
Master of Science in Accountancy
#3
"My masterthesis (in Health Law) was recently reviewed by Soerin. While this thesis was outside his field, he provided me valuable feedback on the most crucial parts of my thesis, which were the main relevance between the research question and subquestions, applied thesis methodology and theoretical structure in order to achieve consistency between title, problem, purpose and research questions. I've also asked him to review my Final Conclusion & Recommendations. While his profession is in accountancy, his tips and key notes were very helpful and motivated me to finetune my thesis in some certain aspects such as re-production of my research findings and used theoretical literature. I think it is a real added value to let your thesis review by a professional teacher, who reviews dozens of master thesis a week. At the end I would really recommend anyone to let it reviewed by Soerin, which will motivate you to take the extra mile to finish your thesis on time"
Jessica
Master in Law
#4
"I hereby would like to recommend Soerin as thesis supervisor / mentor in writing. Not for your ego but as a huge benefit for future students.
The reason why I would recommend him is because I believe he sees himself failing when a student fails. The harmony in the interest of both him and the students makes the delivered service as a 'to be the standard of excellence' one.   
When discussing actualities or supporting literature Soerin is spot on! He knows what you are talking about which gives the thesis writer a lot of comfort every check. The support by reviewing the thesis on a detailed way is very valuable. His review is of a high quality which is helpful to improve a structured writing style.    
The interaction between Soerin and the students is good. He is a go-to-person (approachable). Besides that, he is very flexible in reviewing a thesis or answering question by e-mail or a text message.   
The knowledge he has about collecting data and analysing the data is of an excessive high level. Multiple programs to analyse but also multiple ways to analyse. To connect the dots for a student in times they need it the most is a comfortable action. For example: In my experience I was stuck in an analysis and he did not tell me the answer, but showed me a door which made me think of how to deal with a hurdle.   
Improvement can be accomplished on the areas of stopping a student when a student is only focussed on deadlines and less on quality of previous handed in parts of the thesis. Second to It, an added value can be created by paying attention on used terminology and translations from English literature.   
I want to thank Soerin by writing this letter. I'm grateful for what he has done. He has partly contributed for me to be able to use the master-title with proud."
Gary
Master of Science in Accountancy
Who this course is for:
Newbies to research that don't want to fail their research assignment
Students that are eager to execute rigorous research for their thesis/paper/essay
Anyone interested in academic and/or thesis writing
#Ultimate #Academic #Writing #Research #Essay #Writing #Get this Deal
تخفيضات,كوبونات,كوبون,عروض,كوبون كل يوم
Get this Deal,Get this Deal
udemy sale,udemy for business,udemy discount,udemy gutschein,business administration,discount factor,course deutsch,course catalogue,udemy course discount,javascript courses online,javascript course,freebies,toefl speaking,excel courses online,excel courses,excel templates dashboard,software engineering course online,software engineering course,