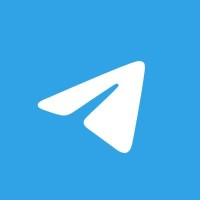 Requirements
No prior skills or experience are required to enroll in this course. It is designed to accommodate learners at various levels, including beginners. All necessary knowledge and concepts will be covered in the course materials.

Access to a computer or mobile device with internet connectivity is recommended to engage with the course content and participate in any interactive elements.

A curious mindset and a commitment to learning and personal growth in the field of trauma healing are the only prerequisites.
Description
Welcome to the accredited level one Trauma Healing Practitioner course, where you will embark on a transformative journey to understand, address, and heal the deep wounds of trauma. This comprehensive course is designed to equip mental health professionals, support workers, educators, and individuals with the knowledge, skills, and strategies necessary to navigate the complex landscape of trauma and facilitate healing.
In this course, we will explore the multifaceted aspects of trauma, examining its different types, including acute, chronic, and complex trauma. We will delve into the profound impacts trauma has on the psychological and physiological well-being of individuals, unraveling the intricate relationship between trauma and adverse childhood experiences (ACEs). By gaining a deep understanding of trauma's far-reaching effects, you will develop empathy and insight into the experiences of trauma survivors.
Our journey continues as we explore trauma neuroscience and psychophysiology, unraveling the fascinating workings of the brain in response to trauma. You will discover the intricate interplay between the amygdala, hippocampus, and prefrontal cortex, as well as the long-term impact trauma has on these key brain regions. Understanding the neurobiological perspective of trauma is crucial for tailoring effective interventions and promoting healing.
We will delve into various theoretical frameworks and models for trauma healing, such as trauma-informed care, cognitive behavioral therapies, Eye Movement Desensitization and Reprocessing (EMDR), somatic experiencing, and attachment theory. Through comprehensive exploration, you will gain insights into evidence-based practices and therapeutic approaches that empower trauma survivors to embark on their healing journeys.
Essential skills for trauma healing practitioners will be honed, including empathy development, active listening, effective communication, trigger navigation, safety planning, and the establishment of healthy boundaries. Additionally, we will delve into the legal and ethical considerations for practitioners, ensuring ethical and responsible practice.
One of the course's highlights is our focus on implementing trauma healing through engaging case studies and best practices. You will learn to create trauma-informed environments, design individualized trauma-healing plans, and integrate multidisciplinary approaches. Through real-life case studies, we will explore managing complex trauma and evaluating success by tracking outcomes and measures in trauma healing.
At the heart of this course is the empowerment of learners to make a lasting impact. By the end, you will be equipped to provide trauma-informed care, promote resilience, and facilitate meaningful healing. Whether you are a mental health professional seeking to enhance your practice, an educator creating a trauma-informed classroom, a support worker aiding trauma survivors, or an individual with a personal interest in trauma healing, this course is your gateway to unlocking the power of resilience and restoration.
Join us on this transformative journey and become a catalyst for trauma healing. Enroll today and equip yourself with the knowledge, skills, and tools to make a meaningful difference in the lives of trauma survivors. Together, let us create a world where healing and growth are within reach for all.
Who this course is for:
Mental health professionals seeking to specialize in trauma healing and expand their knowledge and skills.
Social workers aiming to enhance their understanding of trauma and its effects on individuals and communities.
Trauma Support Workers: Professionals involved in providing support and assistance to trauma survivors, such as crisis counselors, hotline operators, and victim advocates.
Healthcare Providers: Nurses, doctors, and other medical professionals who encounter patients with trauma-related issues and want to better understand the neurobiological impact of trauma.
Educators and School Staff: Teachers, school counselors, and administrators who want to create trauma-informed environments and support students who have experienced trauma.
Social Service Providers: Professionals working in various social service settings, including child welfare agencies, domestic violence shelters, and rehabilitation centers, who aim to enhance their trauma-informed care skills.
Nonprofit Organization Staff: Employees and volunteers of organizations that provide trauma support services, including community centers, crisis centers, and advocacy groups.
Law Enforcement and First Responders: Police officers, firefighters, paramedics, and other emergency personnel who encounter trauma survivors in their line of work and want to improve their understanding of trauma's impact.
Rehabilitation Specialists: Occupational therapists, physical therapists, and rehabilitation counselors who work with individuals recovering from traumatic injuries or accidents.
Humanitarian Aid Workers: Professionals involved in international or domestic relief efforts, including disaster response teams, who want to develop trauma-informed approaches to their work.
Researchers and Academics: Scholars and researchers in the field of psychology, neuroscience, or trauma studies who seek a comprehensive understanding of trauma healing principles.
Individuals with Personal Interest: Anyone who has a personal interest in trauma healing, self-growth, and understanding the impact of trauma on the human mind and body.
#Trauma #Healing #Practitioner #Level #Accredited #Get this Deal
تخفيضات,كوبونات,كوبون,عروض,كوبون كل يوم
Get this Deal,Get this Deal
udemy sale,udemy for business,udemy discount,udemy gutschein,business administration,discount factor,course deutsch,course catalogue,udemy course discount,javascript courses online,javascript course,freebies,toefl speaking,excel courses online,excel courses,excel templates dashboard,software engineering course online,software engineering course,