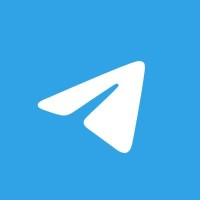 Requirements
No prior experience is required to take this course however the following are typical reasons:

You want to explode your Personal productivity

You want to master Time Management at work or at home
Description
Three reasons to TAKE THIS COURSE right now!
The unique reasons for taking this course are:
Complete, Concise, Confident Overview of Personal Productivity Hacks and Time Management Course especially if  you want a certification to prove it – You will be confident that you have a complete overview of Time Management & Personal Productivity as the experts intended it, because I only teach accurately based on the expert teachings of the pros like Brian Tracy and Tony Robbins. I also teach based on proven Agile principles.
Gain confidence and get your Time Management & Personal Productivity Certificate  – I teach you everything you need to know to gain confidence then award you a certificate of completion without going into a class room or spending 1000s of Dollars. I also give you a foundation you can use for Agile and Scrum in any team based environment.
You get to ask me questions and see me respond to every single one of them thoughtfully!
Includes Narration from Randal Schaffer
What are Personal Productivity and Time Management ?

The essence of great time management involves a crucial shift in attention from events to end products. Just because you are busy doesn't mean that you are being productive. You may feel as though you're getting a lot done because you spend all day worked up about how much there is to do. But you may find that you always feel like there is more to accomplish, no matter how much you do.
This is because you're likely splitting up your focus on too many different things at once. Getting better at managing your time will allow you to work in a more intelligent manner, rather than harder. This will allow you to get more goals achieved in less time, and who doesn't want that?
Time management is all about the way you plan your day, organize your focus, and decide which activities to place your attention on. Though it seems almost silly to learn about time management instead of using your time to work, you will discover that it pays off.
Who should take is course?  
Whether you are a manager, team worker, entrepreneur, office worker, business owner, product manager, agile product manager, scrum master coaching product owners, product owner, developer, business stakeholder or simply someone who wants to understand how tp manage your time effectively and be more productive, this is the place to start.  If you want a Personal Productivity or Time Management certification, this class is for you.
What will I learn?
In this class you will learn:
Concise overview of Productivity and Time Management – The exact mindset, principles and practices used by the experts to get more done in less time and get things done on time. This includes lectures on the fundamentals of Time Management and Productivity.
The facts based on the Experts – The proven methods used by pros such as Brian Tracy and Tony Robbins will make you an Excellent Time Manager and the most Productive human you know. Experience is essential to mastering these skills and you will learn from the pros so you know you are getting the best information in a concise format!
Certification – Collect Your Productivity and Time Management Certificate – To get certified I teach you the foundation of Time Management and Productivity along with frequently asked questions (FAQs) and frequently misunderstood points. You will collect your Time Management and Productivity Certificate once you have understood these points and completed the course. You will also have an excellent foundation for use at work or at home
What are the pre-requisites?
This course is video based with no supporting document necessary.  I go through key gotchas based  the pros/expert teachings in industry.
How is the course structured?
In each section you will be given an overview of a particular aspect of Personal Productivity and Effective Time Management such as Mindset, planning your day or avoiding Social Media.
Finally, at the end of the course you can download your certificate one you have completed all the lectures. You can then  add it to your LinkedIn profile, show your employer, or use it towards your next certification should you want to go further.  You will have received an excellent foundation from this course,
Inspired by God, the Bible, my mother
Who this course is for:
Anyone who wants excellent Personal Productivity Hacks and Time Management techniques used by the pros
Managers, Office Workers. Business Owners, Team Workers
Product Managers, Product Owners , Scrum Master ( for coaching ) , Software Developer , Support Teams, Quality Assurance (QA) Testers
#Time #Management #Productivity #Effective #Time #Management #Get this Deal
تخفيضات,كوبونات,كوبون,عروض,كوبون كل يوم
Get this Deal,Get this Deal
udemy sale,udemy for business,udemy discount,udemy gutschein,business administration,discount factor,course deutsch,course catalogue,udemy course discount,javascript courses online,javascript course,freebies,toefl speaking,excel courses online,excel courses,excel templates dashboard,software engineering course online,software engineering course,