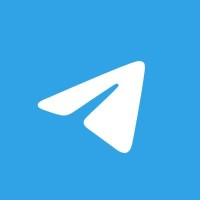 Requirements
No programming experience needed. You will learn everything you need to know inside. *Basic Rust, Solidity, JavaScript, C++ & Web Development is a plus!

It helps to have a 'put-yourself-out-there' attitude in order to succeed in this course
Description
The Officially Partnered Industry Level Certified NEAR Protocol Web Development & Community Integration Course – Zero To Certificate.
This course is supported and partnered officially with the NEAR University and Academy to prepare you for their curriculum and placements into their developing community with plenty of early opportunity for those who wish to work hard and succeed in something new and exciting.
—
Learn how to write and read Rust Smart Contracts – Developed on NEAR – NodeJs + Rust SDK + Cargo for  Smart Contracts (built on NEAR) – Blockchain
Become a entry level Web Developer for RUST in Web3 by learning the best in demand skills taught by renown engineer and full stack developer Clarian North. Join in early on an exciting technology implementing global changes to multiple industries and businesses.
This course was designed to integrate you into one of the most important and highest regarded Layer 1 level Protocols in Blockchain NEAR is a carbon neutral public blockchain revolutionize the internet as well as teaches the very latest Web Development techniques and version of using the Rust SDK for writing Smart Contracts
—
Join a live online school and community of mentors and developers for supportive blockchain discussions, debugging, hackathons and more! Level up with a curriculum by an instructor who has worked in the tech and entertainment industry for top brands and independent projects which have gone viral all over the world.
This course is also flexible and you can move through sections at different paces depending on your entry skill level: The "beginner" path (full course for total noobs to porgramming and blockchain including NEAR and the "experienced path" (condensed version for those enrolled with prior web development and programming experience) – you are free to choose the path which serves your goals and time requirements the most! 🙂
—
Web3 and decentralization is changing the way the world does business as part of the most disruptive technology (blockchain) since the very early days of the internet and you can build and learn how to use them in order to shape your own path whether you're looking for work in development, social media, community management, business development and many many more opportunities!
NEAR has provided over 1 Billion dollars of grants and has amazing community integration tools at your disposal waiting for you to get in early and startin development. We code along step by step by diving into all the key industry standard fundamentals, discover an impressive sum of techniques and examples as well as expose you to advanced concepts and the best practices and proper conventions along the way.
You will be provided with clear and deep dives into theory, project case studies and many examples, including assignments and exercises and build a strong understanding of Web3 and Smart Contract development for interviews that are directly related to the NEAR University and Academy – We put the most hours in to get the most out of it  🙂
This is the only Web3 officially partnered certified NEAR and Rust Web Development focused course on Udemy. It's an all-in-one topic by topic focused approach that will take you from the very fundamentals of Smart Contracts and programming, all the way to understanding the ecosystem, the fundamentals of blockchain and more.
Who this course is for:
Anyone looking for work and fresh opportunities in the growing and early Web3 Industry
Take this course if want to learn how to build and read smart contracts from scratch with modern Web Development Technology
Take this course if are interested in working on a blockchain project in the future and entering the industry
Take this course if you want to learn more about how to start working in an industry capacity for a top level Blockchain
#Web3 #Rust #Smart #Contracts #Web #Development #Get this Deal
تخفيضات,كوبونات,كوبون,عروض,كوبون كل يوم
Get this Deal,Get this Deal
udemy sale,udemy for business,udemy discount,udemy gutschein,business administration,discount factor,course deutsch,course catalogue,udemy course discount,javascript courses online,javascript course,freebies,toefl speaking,excel courses online,excel courses,excel templates dashboard,software engineering course online,software engineering course,