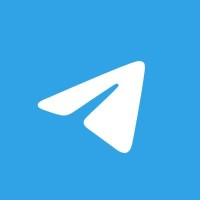 Description
Learn from a CEO!!!
I am Prof Krishna N Sharma, your instructor; and I am an entrepreneur who has held top leadership positions like Vice-Chancellor, Managing Director, Dean etc. I have conducted hundreds of interviews and have interviewed thousands of applicants. So, I am going to teach you from my experience.
In this course, you will learn complete resume building and writing. You will also learn how to use advanced technology to master job search. You will learn how to crack any job interview. You will understand how to properly use LinkedIn to land a job. This course is beneficial to all, no matter you are a SOC analyst, data science expert, or going for Spring & Spring Boot Interview, coding interview, case interview, or system design interview; this course will teach you how to improve your CV and customize it for each vacancy.
Understand that the job is not just a monthly salary but a huge amount that is going to be paid to you during your tenure. Imagine if you are applying for a job that will pay you 1,000 USD per month for three years, it is actually a 36,00 USD deal you are going to sign. So, treat it accordingly.
Did you know?
Your cover letter has a 17% probability of being read.
A CV is usually viewed for 5-7 seconds on average.
If your email address isn't professional, 76% of CVs are disregarded.
If you have a photo of yourself on your CV, you'll get a job acceptance rate of 88%.
Your CV will be thrown out if there is a single spelling or grammar error.
You'll be looked for on Facebook and other social media by 68% of employers.
One out of every three employers has turned down an applicant because of information obtained online about them.
The "peacocking" can't help you get through as the CVs are now sorted and shortlisted by AI software and you must know how to beat through it.
And all this happens before you are even called for an interview.
You must have many questions e.g.
How to grab attention in the first 5 seconds without "peacocking"?
Should I fill the details application form or just upload my CV?
How to read a job advert or JD?
How long should be a CV?
What is the right format, font, and font size for CVs?
Is there a difference between CV of a fresher and an experienced job seeker?
Don't worry! You are going to learn all this in this course.
Who this course is for:
Anyone who wants to get a job or promotion using job hunting and interview skills.
#Complete #Job #Interviewing #Skills #Masterclass #Get this Deal
تخفيضات,كوبونات,كوبون,عروض,كوبون كل يوم
Get this Deal,Get this Deal
udemy sale,udemy for business,udemy discount,udemy gutschein,business administration,discount factor,course deutsch,course catalogue,udemy course discount,javascript courses online,javascript course,freebies,toefl speaking,excel courses online,excel courses,excel templates dashboard,software engineering course online,software engineering course,