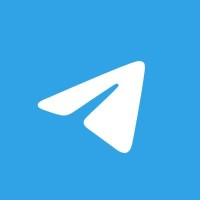 Requirements
Here is what all you would need for this training: Desktop & Internet Connection: This is an online course and thus you would require a desktop or a laptop with a strong internet connection so that you don't get disconnected now and then and can enjoy an uninterrupted learning experience. Basic Understanding: It is always better to come better prepared for any course to gain maximum benefits from it. We suggest you gain a basic understanding of data management and data integration.
Description
This Talend course is focused and designed to deliver knowledge to the participants about its various features and tools. By the end of the course, you would be able to make use of the Talend features fr data integration, and big data. The idea of the course is to give you hands-on experience in the software so that you can use the tools in your work life.
The purpose of this Talend course training is to build skills in the participants regarding data integration and data management through the Talend software so that they can help companies make decisions on a real-time basis. The learners are expected to know the Talend platform and its tools.
Talend is a software solution that helps its users in data integration and data management with the aid of several tools. It was first introduced in the year 2005 and it was in the year 2006 that the "Talend Open Studio for Data Integration" was launched. The software is being popularly used by enterprises for data preparation, data integration, cloud computing as well as data management. Also, it is very helpful in the ETL process.
Talend: You will learn how to perform various tasks in the Talend software and how these tasks help you with the data you process. As a part of this training, you would learn some basic as well as intermediate aspects of Talend.
Data Integration: Through this training, you will understand the practical insight of the Talend software which would help you perform data integration effectively.
Data Management: At the end of the course, you will be able to perform data management on even large size data with the help of several Talend features.
Who this course is for:
You can take up this course if you are: Student: If you are a student and wish to take up a career in cloud data integration and data management, then this course is going to help to take a step further and accelerate your career. Data Integration Professional: For professionals working in the field of data integration or data management then this training is very helpful for you. This is because Talend is being widely used for these tasks and thus taking up training on the same would benefit you in your job.
#TALEND #Data #Integration #ETL #Talend #Get this Deal
تخفيضات,كوبونات,كوبون,عروض,كوبون كل يوم
Get this Deal,Get this Deal
udemy sale,udemy for business,udemy discount,udemy gutschein,business administration,discount factor,course deutsch,course catalogue,udemy course discount,javascript courses online,javascript course,freebies,toefl speaking,excel courses online,excel courses,excel templates dashboard,software engineering course online,software engineering course,