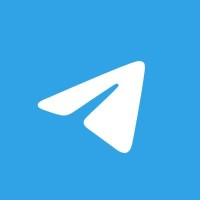 Description
Welcome guys in this course I will be your instructor. In this course I will talk straight to the point. Therefore, we will cover more in less time.
I tried my best to make this course compact and valuable. Because lots of people don't have enough time to watch lengthy courses. So, if you are one of those then this is perfect course for you.
Strategic thinking is a valuable skill for everyone in an organization, but it becomes increasingly essential, as you ascend the ladder. In fact, you likely won't be promoted, and can't succeed as a leader without it.
Strategic thinking is simply an intentional and rational thought process that focuses on the analysis of critical factors and variables that will influence the long-term success of a business, a team, or an individual.
Strategic thinking includes careful and deliberate anticipation of threats and vulnerabilities to guard against and opportunities to pursue. Ultimately strategic thinking and analysis lead to a clear set of goals, plans, and new ideas required to survive and thrive in a competitive, changing environment. This sort of thinking must account for economic realities, market forces, and available resources.
Strategic thinking requires research, analytical thinking, innovation, problem-solving skills, communication and leadership skills, and decisiveness.
By incorporating everyday strategic thinking into your work and life routines, you will become more skilled at anticipating, forecasting, and capitalizing on opportunities.
On an individual level, thinking strategically allows you to make a greater contribution in your role, become more essential to your organization, and prove that you're ready to control greater resources.
You stop being evaluated on whether you can implement a task or a project, and you start being asked to conceptualize it, and make determinations about what's valuable for you, the company, and other employees to be spending their time on.
That is a completely different skillset, yet no one formally teaches you how to do that. It's not like corporations offer a strategy school. You have to take the initiative to figure it out. That's why we're here today.
In this course, we'll start by really understanding what strategic thinking is, and how you can carve out time to do it. Along the way, we'll explore how to learn from the past, and take into account the future, when developing your strategy.
And finally, I'll show you how to implement all of this with your team. Being strategic, and being perceived by others as being strategic, matters for your career.
So, I hope to see you in this course.
Thank you.
Who this course is for:
Who wants to learn about Strategic Thinking
Who wants to be a great Leader
Corporations, Companies, Individuals
Managers, Project Managers, Team Leaders
Engineers, Businessmen, Employers
Anyone who want to progress in a career
#Strategic #Thinking #Problem #Solving #Skill #Crash #Get this Deal
تخفيضات,كوبونات,كوبون,عروض,كوبون كل يوم
Get this Deal,Get this Deal
udemy sale,udemy for business,udemy discount,udemy gutschein,business administration,discount factor,course deutsch,course catalogue,udemy course discount,javascript courses online,javascript course,freebies,toefl speaking,excel courses online,excel courses,excel templates dashboard,software engineering course online,software engineering course,