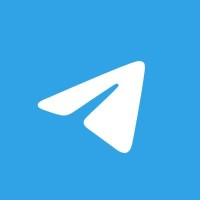 Requirements
How to use and operate with electronic devices like computers, laptops and mobile phones.

How to connect to the internet.
Description
Welcome to our new course, Start Career in CyberSecurity in 2023 – The Ultimate Guide. Where you learn how to change your life and get prepared for one of the most wanted jobs in the world.
Ok, we will be honest with you. This course is mainly about people who wants to change their lives. About people who are ready to take action now. So, if you want to have better live, to have high salary, to have well paid job for life, to be able to work from anywhere, to be happy with your job… then, yes. This course about you.
This course about an amazing opportunity that you have now, to join the field of a fast growing and exciting field. Cyber security jobs exist in the public and private sector, and in nearly every industry. The companies are looking for more and more specialists in this area and this is the right time to join.
The course is about the ways you can step-in from zero knowledge or from other IT fields. About what you need to need to get prepared for a new life changing job and from where to start.
And it's about you, and your decision. To start this course now, to use this opportunity, to act correctly, or to leave this job for others.
You are with CyberProStudy. We are leaders in creating online courses, Classes and Lessons, with over 20 years of experience. Along with our co-instructor, we will be leading you through the course.
Our co-instructor began his career in Cybersecurity more than 10 years ago. He was working with one of biggest IT companies like Deutsche Telekom, IBM Corporation, Cisco, DXC technology and others. Now, he is with us to share his knowledge and expertise and help you to get prepared for your new career.
Do you want to change your life? Do you want to make more than 400K a year? Do you want a better life, higher salary and well-paid job for life? Work from anywhere? Be happy with your job? If the answer is yes, then… this course is about you.
At the end of this course you will be ready to start your new life-changing career as a cybersecurity specialist.
The most important knowledge you will get from this course is how to start preparing yourself for your dream job and how to become a specialist in Cybersecurity.
You will learn what the main roles in cyber security are and for what job you can apply for. What skills you need to become a specialist. And the most important, what are the certifications that will help you to find a new job.
You will learn how to apply for a new job and how to prepare your CV in the correct way.
Together, we will walk you through the entire process, step by step.
The ideal student for this course is anyone who is interested in starting a career in Cybersecurity. There are no requirements to enroll. You just need to be ready to learn.
So, start now! If you are already here, it means you are ready to start preparation for a major change in your life, taking the opportunity to start a new career. Take this course now! We know you can do it. Make the next step to start a life-changing career. We look forward to seeing you inside.
Who this course is for:
Everyone who wants to change his career and start learning for Cyber Security specialist
Everyone who wants to start new life changing career now and start learning for Cyber Security specialist
Everyone who is using electronic devices like computers, laptops and mobile phones.
#Start #Career #CyberSecurity #Ultimate #Guide #Get this Deal
تخفيضات,كوبونات,كوبون,عروض,كوبون كل يوم
Get this Deal,Get this Deal
udemy sale,udemy for business,udemy discount,udemy gutschein,business administration,discount factor,course deutsch,course catalogue,udemy course discount,javascript courses online,javascript course,freebies,toefl speaking,excel courses online,excel courses,excel templates dashboard,software engineering course online,software engineering course,