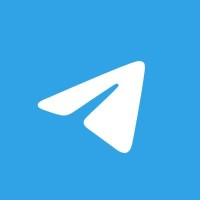 Requirements
Willingness to learn: Participants should have a positive attitude and be open to learning new concepts and tools
Description
Welcome guys in this course I will be your instructor. In this course I will talk straight to the point. Therefore, we will cover more in less time.
I tried my best to make this course compact and valuable. Because lots of people don't have enough time to watch lengthy courses. So, if you are one of those then this is perfect course for you.
Smartsheet is a cloud-based project management and collaboration tool that helps organizations and individuals manage tasks, projects, and workflows. It offers a wide range of features and functionalities to support the entire project lifecycle, from ideation and planning to execution and delivery.
With Smartsheet, you can create and manage work items, such as tasks, bugs, issues, and projects, in a single platform. You can also assign tasks and collaborate with team members in real-time, track progress, and monitor the status of your projects.
Smartsheet also provides advanced reporting and analysis capabilities, allowing you to visualize data, track key performance metrics, and make informed decisions based on insights. It supports integrations with a variety of third-party applications and tools, such as Google Drive, Microsoft Teams, Trello, and more, making it easier to integrate with your existing technology stack.
Smartsheet's intuitive interface, customizable templates, and flexible platform make it a popular choice for organizations of all sizes, from small startups to large enterprises. Whether you are a project manager, team leader, or individual contributor, Smartsheet can help you stay organized, streamline your workflow, and boost productivity.
Join now and take your tasks, projects, and workflows skills to the next level!
I hope to see you in this Smartsheet journey.
Lets get started.
Thank you.
Who this course is for:
Who wants to learn Smartsheet
Who wants to create and manage work items, such as tasks, projects, and workflows
Project managers and team leaders who are looking to streamline their workflow, improve collaboration, and boost productivity for their teams
Business professionals who are looking to enhance their project management skills and improve their job performance
Individuals who are new to Smartsheet and want to learn how to use it effectively for project management and collaboration
Teams who are seeking to standardize their project management processes and adopt a centralized platform for collaboration and communication
Entrepreneurs and small business owners who want to better manage their operations and projects
Students and recent graduates who are looking to develop their project management skills and learn about new tools and technologies
#Smartsheet #Project #Management #Training #Ultimate #Get this Deal
تخفيضات,كوبونات,كوبون,عروض,كوبون كل يوم
Get this Deal,Get this Deal
udemy sale,udemy for business,udemy discount,udemy gutschein,business administration,discount factor,course deutsch,course catalogue,udemy course discount,javascript courses online,javascript course,freebies,toefl speaking,excel courses online,excel courses,excel templates dashboard,software engineering course online,software engineering course,