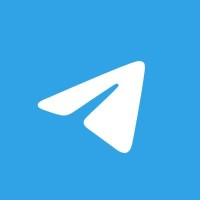 Requirements
Basic understanding of mindfulness

Basic understanding of the laws of the universe

In tune with the 'here & now'
Description
Thank you for joining us on this journey! If intuition brought you here to us then we must proceed to co-create!!
Are you ready to step into Shaman?
Are you ready to develop the skills that will take your sound healing sessions to the next level?
Do you want to step into your truth?
The time is now
Shamanic sound healing is a course unlike any other. This course was channeled & shared in the moment by a medicine man & curandero Gabriel Castillo (creator of finally detached . c o m). The medicine is felt and the authenticity he provides is refreshing. This course comes highly recommended for anyone who is on the path of awakening. This course was designed to be a thought-provoking & deeply informative dive into holding Shamanic Sound Healing Ceremonies.
The purpose of this course is to not only teach about sound healing but to also teach how to access the highest aspects of ourselves through intention and remaining aware of our intuition. It doesn't matter if you are new to sound healing, shamanism, or mindfulness…something can be learned that will be remembered when it matters most! This is guaranteed to be a course that you hold onto, share, and leave knowing more and feeling better than you came. We are so grateful that you are ready & here in this space with us now.
Students will learn:
– What is sound healing & how to make it shamanic
– The importance of rendezvousing with self
– The power of voice & importance of opening the throat chakra
– How to use crystal quartz singing bowls in a shamanic way
– How to properly set space
– How to call in the energy
– How to play the shamanic drum
– How to play the bongos
– How to use tuning forks in ceremony & awaken the third eye
– How to channel chants with intention
– One of my channeled chants!!
The goal of this course:
The goal of this course is to help you develop the confidence & the self-esteem to step into your true self. You are the medicine & as you realize that truth more & more, you will step into a higher level of awareness. This awareness is what develops intuition and will take you to your true path! Knowing the path & walking the path are two completely different things. This course was created to help you develop the skills to walk the path.
Who this course is for:
Advanced sound healing practitioners who want to develop their inner healer, warrior, & knower
Holistic healers who want to add shamanic sound healing to their practice
Channelers who want to learn more chants for healing
Mystics & healers who want to amplify thier energy
Mindfulness practitioners wanting to step into shaman
Individuals who want to develop as a teacher & leave more behind
Individuals who feel like they have more to give but don't know what it is
Anyone suffering from depression & anxiety
Anyone who wants to apply shamanic sound healing to thier lives
Anyone who wants to connect with community
Anyone who is interested in plant medicine
Anyone who is interested in learning the secrets to stepping into your true power
Anyone who wants to access & develop their superpowers
Reki practitioners
Facilitators who want to know how to hold space properly
Anyone who wants to step into the psychedelic space
Individuals suffering from depression
Anyone who wants to learn how to play an instrument in ceremony
Psychedelic sitters who want to amplify their skills
Meditation practitioners who want to step into channeling
Anyone who wants a certificate in Shamanic Sound Healing
#Shamanic #Sound #Healing #Certificate #Get this Deal
تخفيضات,كوبونات,كوبون,عروض,كوبون كل يوم
Get this Deal,Get this Deal
udemy sale,udemy for business,udemy discount,udemy gutschein,business administration,discount factor,course deutsch,course catalogue,udemy course discount,javascript courses online,javascript course,freebies,toefl speaking,excel courses online,excel courses,excel templates dashboard,software engineering course online,software engineering course,