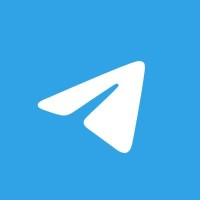 Requirements
Open mind and willing to learn
Description
Do you want to fly in your sales and marketing career higher than most others by gaining excellence in sales?
Take a look at this Udemy course only where you will
Learn and build excellence in sales because…You will learn the best practices in sales and marketing at Hindustan Unilever, Johnson & Johnson, Volkswagen and Aviva.
Gain Practical Experience by doing a real life internship with us
Preview 50% of lectures for FREE
Get Enrichmentors Course Completion Certificate cum Letter of Recommendation
Have 30 days Money Back Guarantee
This course also came in being for MBA Students at IIM Udaipur to help prepare them for the Sales Roles like Relationship Manager, Account Manager etc in many sought after companies. I drew the content for the Job Requirements outlined by these companies from my experience as General Manager/ VP Sales in Johnson & Johnson Consumer in formulating the strategies for sales. My experiences with Volkswagen and Aviva during last 14 years of consulting work gave me the first hand content for the Personal Selling and Relationship Management. The title of Sales Excellence was inspired by a similar initiative at Volkswagen
You can do your real life internship with us by getting in touch on and expressing your interest.
You can also get a Enrichmentors Course Completion Certificate cum Letter of Recommendation to whoever will complete their assignments and Practice Test successfully. These certificates will be signed by me and will be in addition to the normal Udemy Certificate you get on completion of the course. You will need to score 75% in the Practice Test and complete all the steps of the assignment to my satisfaction of similar level. It will be great if you can also do the rating and write reviews while doing the course as a feedback to us!
Look at what are students like you saying about this course
"One of the best Courses, I really liked the way Arun sir teaches. The quality of content was superb and when required explaining it with the real life examples takes the course to another level. This course is totally worth it !!"
"Wonderful course! Learning a lot of new things that will help me do well is a sales and marketing career. Like Deming's Wheel to meet and exceed targets, OGSM to develop strategies, Key Success Factor Determination, SWOT etc. Highly recommended if you want to make great career in sales! Very Practical!!"
"Amazing course. The course is very elaborate and covers all aspects I needed to learn about sales. I wish I had discovered this earlier. On to my next course by you, sir!"
"Great course Sir"
"awesome content, one of the best lecture that i ever had"
"This section was very great and I enjoyed the questions and answer sections"
Preview for yourself 50% of lectures for FREE covering first half. If you like the content, enrol for the course, enjoy and build excellence in Sales to fly higher than most others! If don't like the content, please message me about how can we modify to meet your expectations.
Please remember that this course comes with 30 days Money Back Guarantee using which you can get a full refund if you are not satisfied after doing the full course
Who this course is for:
Sales professionals
MBA Students
Undergraduate students
Business people
#Sales #Excellence #courses #Selling #Skills #Get this Deal
تخفيضات,كوبونات,كوبون,عروض,كوبون كل يوم
Get this Deal,Get this Deal
udemy sale,udemy for business,udemy discount,udemy gutschein,business administration,discount factor,course deutsch,course catalogue,udemy course discount,javascript courses online,javascript course,freebies,toefl speaking,excel courses online,excel courses,excel templates dashboard,software engineering course online,software engineering course,