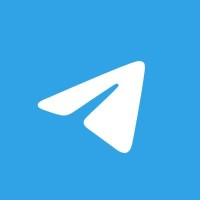 Requirements
No requirements other than at least 3 years of professional workplace experience
Description
Quit the Rat Race. Be your Own Boss. Start Consulting Today
This is an introductory class for every one who's looking to quit the rat race of a full time job, long commutes, unrewarding long hours on the job to having your own consulting business based on your years of experience and the wealth of skills you've built over the years.
Making the jump is not easy let alone starting a small business based on your own expertise.
About Me:
I am Ash Seddeek, a speaker, bestselling author, and executive coach, and your instructor for this course.
My transformation to the independent mindset and success blueprint we talk about in this course is the result of working for others as well as for myself and picking up lessons along the way. You see I came to the US as a Fulbright scholar twice, so I admit I came with a lot of confidence and a desire to create a lot more success.
Over the past 25 years, I have worked for Fortune 500 companies which were the best environment to fail and succeed and learn from others along the way. These companies include Charles Schwab, Deloitte & Touche, Oracle Corporation, Cisco Systems, BroadVision Corporation, Salesforce, and many others, and ran my 7-figure business providing services to high-tech firms. As an executive coach, I work with leaders on how they can become chief excitement officers, develop inspiring visions for their companies and teams, communicate with impact, and tap into the power of business storytelling to inspire audiences and drive successful business transformations.
In this course, I share with you insights from the management consulting industry, my experience working at Deloitte and Touche as a senior consultant in their Human Capital Practice and running my own consulting services business.
I will share with you the critical success factors and steps to get started.
Learn how to get started in consulting
– First steps to take
– What it means to be a consultant vs a full time employee
– How to market and sell your services
– Critical success factors you should adopt as you start your consulting practice
– How to manage client expectations and stay several steps ahead of those around you.
– The key critical service action items that will help you retain clients, get multiple referrals and repeat business
The course consists of 12 modules:
Module 1: Brief Introduction
Module 2: Defining your Service Offering
Module 3: Getting Started: Pitching your Services
Module 4: Marketing and Establishing your Expert Authority
Module 5: Getting your First Opportunity: Contractor vs. Consultant
Module 6: Getting Real: First Client
Module 7: Demonstrating your Consulting Skills
Module 8: Managing the Backoffice
Module 9: Wrapping up your First Engagement
Module 10: Reading Recommended Books on Consulting
Module 11: Finding Online Networking and Freelance Marketplaces
Module 12: Bonus: Taking Next Steps
List of my Recommended Readings on Consulting
Sample Consulting Proposals
Who this course is for:
Anyone transitioning from a full time job into a small consulting business
It is not for anyone who has already been in the consulting industry for more than 2 years whether workign on their own or with a consulting firm
#Quit #Rat #Race #Boss #Start #Consulting #Today #Get this Deal
تخفيضات,كوبونات,كوبون,عروض,كوبون كل يوم
Get this Deal,Get this Deal
udemy sale,udemy for business,udemy discount,udemy gutschein,business administration,discount factor,course deutsch,course catalogue,udemy course discount,javascript courses online,javascript course,freebies,toefl speaking,excel courses online,excel courses,excel templates dashboard,software engineering course online,software engineering course,