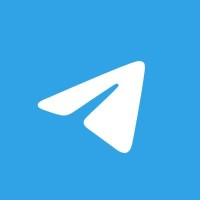 Requirements
✅ The passion and dedication to learn one of the awesome language.
✅ Only to have access to Internet and a laptop or desktop.
Description
CUSTOMER REVIEWS
"This class is the perfect blend of beginner and advanced. I have learned a lot about python but this lets me apply it! highly recommend! UPDATED A year later I have a job in the field and still, come back to reference his stuff! Great work"! – Taylor Ferguson
"Thanks for this course. I wanted to take up this opportunity to thank you. This course I took more than a year ago after going through several articles, guides, ebooks, and courses to get started with programming and didn't work out for me, and even though I couldn't complete this course, the initial chapters were more than enough to help me write my first working code for one of my customers (large service provider in the country). After that, I have written software's in other languages too. So thank you very much again. And I think this is the best way to teach programming by actually applying the principles in writing real-world programs. As once we get the holistic view & confidence of programs that work in real-world, then it becomes easier to understand programming in detail."- Manoj Raju
COURSE DESCRIPTION
Get prepared for an incredible learning experience you won't forget! If you're a beginner to Python, this course is designed specifically for you!
Our master instructors will walk you through every step of the way to learn key concepts, core fundamentals, and master Illustrator tools so you can start creating now! 100% beginner friendly.
Brace yourself to be fully engaged and entertained while you learn. We'll keep you on the edge of your seat with incredible HD content, exciting animated explainers and studio quality content.
This is not another boring Python course like the ones you've seen before. Students who made the mistake of taking other Python courses quit early on because of boring, redundant information. Not with us. We guarantee you won't have that problem here!
Week 0: The Mindset of High Performance Learners – The first week we are gonna cover all the big picture things you need to know to become a badass developer and teach you learning techniques to enable faster learning even if you are an average scorer by society and school standards.
Week 1: Python Crash Course – We'll cover all the python fundamentals. This will be the building blocks for developing python web apps
Week 2: Advance OOP and Python Concept
Week 3 : Portfolio Mastery with Projects
More Exciting Weeks Incoming….Stay Tuned. Course will updated every month.
Python is one of the demanding and popular dynamic language.
According to the Github language ranking, Python secured rank 2 among all the languages for the last 10 years.
This language has lots of concepts and compatible libraries to make your code easier and smoother.
For the developers, Python is not just a language but an obsession. You are going to learn the main concept of OOP's and algorithms.
And don't worry, this course is totally oriented for those who do not even know about the programming culture or do not have any background coding experience. So just stay tuned with us. let's gear-up yourself and dive into it.
Frequently Asked Questions
Learn Python today to develop your skills and explore a new, exciting career path!
Who this course is for:
We paid the heed for beginners who don't even know about the programming cultures.
Only for those who want to explore the world of coding with amaze.
Only for those who are entirely dedicated and obsessed to learn.
Obviously for those who want to switch from one programming language to become the Pythonic one.
Become a Paid Programmer and Understand How to Sign Paid Client in Real Life.
#Python #Beginners #2021Basics #Adv #Week #Masterclass #Get this Deal
تخفيضات,كوبونات,كوبون,عروض,كوبون كل يوم
Get this Deal,Get this Deal
udemy sale,udemy for business,udemy discount,udemy gutschein,business administration,discount factor,course deutsch,course catalogue,udemy course discount,javascript courses online,javascript course,freebies,toefl speaking,excel courses online,excel courses,excel templates dashboard,software engineering course online,software engineering course,