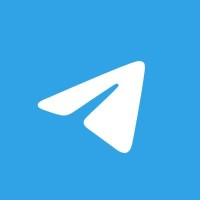 Description
The central goal of Buddhism is to initiate a transformative process that would help people become less capable of perpetrating suffering, stress, and sickness of the mind. The Lord Buddha diagnosed the sickness (suffering), identified its cause (the original cause of suffering), explained that the sickness was curable (the cessation of suffering), and showed the way to treat the sickness (the way leading to the cessation of suffering).
In this course, you will be introduced to the above in detail. I support the Buddhist core teachings with other religious/spiritual teachings to get a holistic understanding of our problems and their solutions.
All our life, we work hard to fulfil our desires. One dream fulfilled spawns another. We seek happiness, but for most of us, we think happiness comes with having more. Instead of being content with an ordinary, simple life, our vanity causes us to want more wealth, success, glory, power, and so on. Our ambitions are endless. But the truth is, more isn't necessarily better and it can have adverse effects. In the endless pursuit of our desires, we actually create much suffering for ourselves.
The Buddhist sutras tell us that people with many desires suffer greatly because they're constantly seeking self-benefit and gain. When we give rise to desire, we act in order to seek things. When we can't get what we want, afflictions arise and we suffer. We might get into arguments with people over what we want. We might tire ourselves out scheming to get what we want. Our efforts to fulfil our desires bring us much affliction. Those with few desires don't suffer like this.
If we want to get rid of our afflictions, we have to know their source – our desires. We can then get rid of them by being content. Contentment leads to spiritual riches and a sense of satisfaction and happiness with what we already have. With fewer desires, we can sleep soundly at night without worries. Our hearts can be at peace. After all, what do we really come into the world for? What is life really about? Only by turning toward the Dharma can we begin to understand life's true value and purpose. We can get perspective and see things in a positive light. A sense of gratitude will fill our hearts, and we'll know how to make use of our lives in the most meaningful way, by contributing to the greater good.
Who this course is for:
Psychologists & Counselors who are looking for advanced ways to help people recovery from mental illness
Spiritual Seekers who are on the path of liberation
#Philosophy #Buddhism #Practical #guide #suffering #Get this Deal
تخفيضات,كوبونات,كوبون,عروض,كوبون كل يوم
Get this Deal,Get this Deal
udemy sale,udemy for business,udemy discount,udemy gutschein,business administration,discount factor,course deutsch,course catalogue,udemy course discount,javascript courses online,javascript course,freebies,toefl speaking,excel courses online,excel courses,excel templates dashboard,software engineering course online,software engineering course,