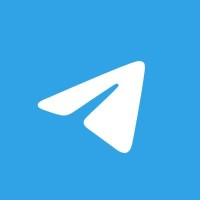 Requirements
No programming required. If you can use Word or Pages you will get everything you need out of this course.

No LinkedIn pro account required. You must have or create a free LinkedIn account.

You will have to subscribe to one or more external tools with additional costs.
Description
? Why learn how to automate Social Selling on LinkedIn?
LinkedIn these days seems to be a gold mine when it comes to generating leads and new customers. Yes, this is true. But it is also true that this comes with a lot of manual work: You have to search for the right buyer persona, you have to find their profiles, write the correct message, send it out, follow it up, and so on. Yes, a lot of work.
The good news is: You can automate all these tedious tasks. And gain lots of valuable leads on autopilot.
As it is that simple there are quite a few people out there automating their social selling on LinkedIn but in a toxic way. They just send out some ugly hard selling pitches, no one likes. No wonder – they are not successfully doing Social Selling on LinkedIn.
With this course you get the opportunity to automate your Social Selling efforts on LinkedIn in a way, that is smart, easy, AND highly successful.  ?
And actually, you don´t need many skills and prerequisites. ?
Welcome to the Linkedin Social Selling Automation Mastery course where you will learn to automate all of your social selling efforts on LinkedIn to generate Leads and get new clients automatically.
We designed the course for the brightest and most talented people around the globe striving to grow a business through LinkedIn.
By the end of the course, you will be able to build automatic funnels that will generate tons of leads on autopilot on LinkedIn without having to send messages out manually.
We will see the fundamental principles of successful social selling. We will go through the step-by-step process to define your ideal customer and to find them on LinkedIn. This method works great as a basis for sleek automation. You will get the needed processes as a downloadable worksheet.
We will apply this to an automation tool and walk you through the entire campaign step-by-step.
The ideal student for this course is a sales representative overwhelmed with all the social selling tasks or an entrepreneur reaching out for more clients on LinkedIn.
There are no requirements necessary to enroll. We only ask that you come open-minded and ready to learn.
Who this course is for:
Anyone doing Social Selling the manual way right now and wanting to automate the tedious tasks.
This course is for B2B sales people, solopreneurs, freelancers, consultants or entrepreneurs who sell their services or products via personal contacts.
Anybody who wants to build their brand on LinkedIn in an automated way
Ideal for companies and individuals who want to connect with small, medium, and Fortune 500 companies
#Mastering #LinkedIn #Social #Selling #Automation #Get this Deal
تخفيضات,كوبونات,كوبون,عروض,كوبون كل يوم
Get this Deal,Get this Deal
udemy sale,udemy for business,udemy discount,udemy gutschein,business administration,discount factor,course deutsch,course catalogue,udemy course discount,javascript courses online,javascript course,freebies,toefl speaking,excel courses online,excel courses,excel templates dashboard,software engineering course online,software engineering course,