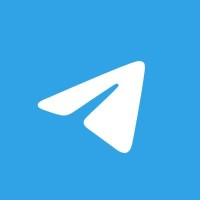 Description
***** Enrol now in the most comprehensive and up-to-date (Nov 2022) course available for the Google Data Studio platform! Learn how to turn your data into stunning dashboards that provide valuable insights! *****
This course is led by Aditya Dhandi – an international trainer, consultant, and data analyst with over 100 000 enrollments on Udemy. Aditya specializes in teaching data analysis techniques, Excel Pivot Tables, Power Pivot, Microsoft Power BI, & Google Data Studio & his courses average 4+ stars out of 5.
He's also the founder of the popular website, Jobshie.
**** Life time access to course materials and practice activities. 100% money back guarantee ****
Google Data Studio is an incredibly easy-to-use drag-and-drop tool that allows a multitude of different visualizations to be created in minutes. The addition of filtering tools produces stunning reports that will take your data analysis to the next level.
Google Data Studio is available free to people with a Google or Gmail account.
What You'll Learn
In this course, you'll learn everything you need to become highly proficient in using Google Data Studio. Including how to:
Manage, structure, prepare and connect to your data
Build complex data queries and manipulate query results
Create interactive data visualizations that professionally present your data
Write custom formulas to dig deeper into your data
Build stunning automated, interactive dashboards and reports that communicate your data effectively
In this course, you'll learn not only how to master Google Data Studio, but you'll also get a very solid foundation in Business Intelligence as a whole.
As Google Data Studio is constantly being updated, so is this course to make sure that you'll always be up to date with the latest functionalities!
You're taught by an instructor who excels at making complex concepts easy to understand. The course is set up in such a way as to not overload you with information at any one time and teach you what you need to know only when you need to know it.
Why Learn Google Data Studio?
Knowing how to use Excel is all well and good, most people do. But, in today's data-driven world, it's not just all about Excel, data is everywhere! Online and off.
Being able to go beyond Excel and produce automated interactive reports containing data from different sources is what brings the real value. Helping you to make smarter business decisions and stay ahead of the game.
The Ultimate Guide to Google Data Studio 2023 is a great place to start your Business Intelligence (the process of turning data into insights) journey. This course has been designed and built to help you to go beyond Excel and harness the power of your data. To create stunning automated and interactive dashboards that will provide the precious insights that companies love!
Key Features:
Video Lectures: Learn the best ways to present and visualize your data from Google Analytics and Google Sheets.
Course Certificate: Complete the course and show off your skills with the course certificate.
Learn from experts: Your expert instructor will teach you Google Data Studio skills you can apply immediately.
Full Excess: There is no time limit, so take the course at your own pace and retake lessons as you need.
Use any Device: Join the course using any modern browser on your phone, tablet and computer.
Ask Question: Ask questions and share ideas with other students in the course community.
What's included?
High quality video lessons to build your knowledge and skills.
Guided walk-throughs with techniques and tips.
14 pre-built dashboards you can use and customize.
Practical exercises to apply your skills.
Quizzes to reinforce learnings and test your knowledge.
Private discussion area where you can ask questions.
Course certificate for completing the lessons and assignment.
Full access lets you review lessons whenever you need.
Updates when lessons in the course are refreshed.
Who this course is for:
Who want to learn how to use Google Data Studio to analyze and report data
People who want to learn how to build interactive automated dashboards
Beginners to data analysis and Business Intelligence
Working professionals looking to learn a powerful dashboarding and Data Visualization tool
Professionals who want to learn how to make data savvy decisions
Traditional agency or client-side marketers who want to transition to digital
Campaign Managers, Media Planners, Analysts
#Master #Google #Data #Studio #Data #Visualization #Get this Deal
تخفيضات,كوبونات,كوبون,عروض,كوبون كل يوم
Get this Deal,Get this Deal
udemy sale,udemy for business,udemy discount,udemy gutschein,business administration,discount factor,course deutsch,course catalogue,udemy course discount,javascript courses online,javascript course,freebies,toefl speaking,excel courses online,excel courses,excel templates dashboard,software engineering course online,software engineering course,