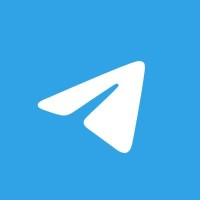 Requirements
Basic management skills and Ideas of leadership
Description
Master course in smart management and frontline management
Welcome to Master Course in Smart Management and Frontline Management, a transformative journey that equips aspiring leaders with the skills, knowledge, and vision needed to navigate the complex challenges of the modern business landscape. In this master course, we'll explore the key aspects of this unique program, its benefits, and how it empowers individuals to become effective leaders who can drive success and innovation in their organizations.
This course is designed to equip participants with the essential skills and knowledge to excel in both smart management, which involves strategic decision-making and innovative approaches to problem-solving, and frontline management, which focuses on leading and supervising teams directly responsible for executing day-to-day operations. The course will cover various aspects of management, including leadership, communication, team building, and problem-solving techniques, to help participants become effective and efficient managers in today's dynamic and competitive business environment.
The Master Course in Smart Management and Frontline Management is a transformative journey that propels aspiring leaders towards excellence in their careers. By embracing smart management principles, developing leadership skills, and mastering decision-making in the digital age, participants become equipped to lead their organizations through challenges and achieve sustainable success.
Are you ready to take the next step in your leadership journey? Join us in this master course, and together, let's unlock the path to leadership excellence!
In this master course, I would like to teach the 5 major topics:
1. Mastering Management Principles: Unleashing Smart Strategies for Success
2. Frontline Management Excellence: Enhancing Results with Effective Communication
3. Leading High-Performing Teams: A Guide to Performance Management
4. Empowering Decisions: Problem-Solving, Change Management, and Adaptability
5. Time and Resource Mastery: Ethical Leadership and Corporate Social Responsibility
6. Emotional Intelligence in Management: Navigating Technology and Digital Transformation
Who this course is for:
All UG and PG Business, IT and General Management students
Interested students to learn about the Smart Management & Frontline Management
#Master #Smart #Management #Frontline #Management #Get this Deal
تخفيضات,كوبونات,كوبون,عروض,كوبون كل يوم
Get this Deal,Get this Deal
udemy sale,udemy for business,udemy discount,udemy gutschein,business administration,discount factor,course deutsch,course catalogue,udemy course discount,javascript courses online,javascript course,freebies,toefl speaking,excel courses online,excel courses,excel templates dashboard,software engineering course online,software engineering course,