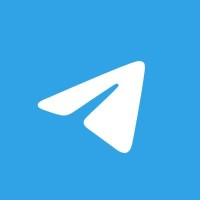 Requirements
Basic skills of cloud computing and cloud architecture

Cloud storage skills and understanding the concepts of participating the practice test.
Description
Google Cloud – Professional Cloud Architect Certification: A Path to Mastering Cloud Architecture
In today's fast-paced and technology-driven world, cloud computing has emerged as a pivotal force in transforming how businesses operate. As more organizations embrace cloud solutions for their diverse needs, the demand for skilled cloud professionals has skyrocketed. Google Cloud Platform (GCP) has solidified its position as a leading player in the cloud services arena, and achieving the Professional Cloud Architect certification can open doors to exciting career opportunities. In this master course we will explore the significance of the Google Cloud Professional Cloud Architect certification, its benefits, and the steps to achieve this esteemed credential.
The Google Cloud Professional Cloud Architect certification is an excellent investment in your career, validating your cloud architecture skills and opening doors to exciting opportunities in the cloud computing domain. By acquiring this certification, you showcase your expertise in designing, managing, and optimizing cloud solutions on Google Cloud Platform, making you a valuable asset for any organization embarking on a cloud transformation journey.
Embark on your journey to become a certified Professional Cloud Architect, and let Google Cloud's robust infrastructure and innovative technologies elevate your career to new heights!
In this master course, I would like to teach the 5 major topics & 1 Practice test
Introduction and importance of Google Cloud & Cloud Architect
Designing and Planning a Cloud Solution Architecture: Meeting Business Requirements with Efficiency and Precision
A Comprehensive discussion to Managing and Provisioning Solution Infrastructure
Lecture 3.1 Data permissions and access, threat intelligence, patch management.
Designing Secure and Compliant Solutions in the Cloud: Best Practices and Considerations
Practice test 1

To pass of this practice test, you must score at least 70% on the practice test.

In every question, I explained why the answer is correct!
Enroll now and learn today, participate the practice test.
Thank you once again ! Good Luck !
Who this course is for:
All UG and PG Information technology and Computer science students
Masters students of Business & Systems
Interested learners to learn about the concepts of Google Cloud Professional Cloud Architect Certification
#Master #Google #Cloud #Professional #Cloud #Architect #Get this Deal
تخفيضات,كوبونات,كوبون,عروض,كوبون كل يوم
Get this Deal,Get this Deal
udemy sale,udemy for business,udemy discount,udemy gutschein,business administration,discount factor,course deutsch,course catalogue,udemy course discount,javascript courses online,javascript course,freebies,toefl speaking,excel courses online,excel courses,excel templates dashboard,software engineering course online,software engineering course,