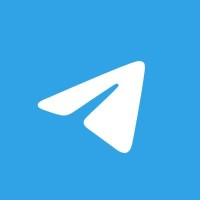 Requirements
You will need a PC/ Mobile

You will need a fast internet solution to downlaod content

To manage a youtube channel
Description
Welcome to the ultimate Cash Cow YouTube Mastery course! If you've ever dreamed of running a wildly successful YouTube channel that generates a steady stream of revenue, this is the course you've been waiting for. Whether you're a beginner or an experienced content creator looking to take your channel to the next level, we have everything you need to thrive in the ever-evolving world of YouTube.
In this comprehensive Udemy course, you'll learn the insider secrets, strategies, and techniques used by top YouTubers to turn their channels into cash-generating machines. Our team of seasoned YouTube experts has carefully curated the most effective methods, and we'll guide you through each step of the process.
Course Features:
Strategic Channel Planning: Learn how to identify the perfect niche for your channel, conduct thorough market research, and devise a content strategy that aligns with your passions and audience's interests. We'll show you how to capitalize on trending topics and maintain a consistent upload schedule.
Creating Engaging Content: Discover the art of crafting compelling and share-worthy videos that captivate your viewers from the very beginning. We'll explore various content formats and show you how to optimize your videos for maximum engagement and watch time.
Channel Optimization and Growth: Understand the vital role of Search Engine Optimization (SEO) on YouTube. Learn how to optimize your video titles, descriptions, tags, and thumbnails to rank higher in search results and suggested videos, propelling your channel's growth.
Monetization Strategies: Unlock the secrets to monetizing your channel effectively. We'll cover various revenue streams, including Google AdSense, sponsored content, merchandise, and crowdfunding, helping you create a sustainable income.
YouTube Analytics and Audience Insights: Dive deep into YouTube Analytics to gain invaluable insights into your audience's behavior. Leverage this data to refine your content strategy and cater to your viewers' preferences.
Collaborations and Cross-Promotions: Discover the power of collaborating with other YouTubers and leveraging cross-promotions to expand your reach and gain new subscribers.
Community Building and Engagement: Learn how to build a loyal and engaged community around your channel. We'll show you the best practices for responding to comments, running giveaways, and fostering a positive and interactive environment.
By the end of this Cash Cow YouTube Mastery course, you'll be equipped with the knowledge and resources to build a successful YouTube channel that not only generates substantial revenue but also fulfills your passion for content creation. Whether you want to become a full-time YouTuber or simply earn passive income, this course will pave the way for your YouTube success.
Enroll now and unleash your YouTube channel's full potential! Let's embark on this exciting journey together.
Who this course is for:
For People who want to Earn from the Internet
#passive #Youtube #channel #resources #ready #earn #Get this Deal
تخفيضات,كوبونات,كوبون,عروض,كوبون كل يوم
Get this Deal,Get this Deal
udemy sale,udemy for business,udemy discount,udemy gutschein,business administration,discount factor,course deutsch,course catalogue,udemy course discount,javascript courses online,javascript course,freebies,toefl speaking,excel courses online,excel courses,excel templates dashboard,software engineering course online,software engineering course,