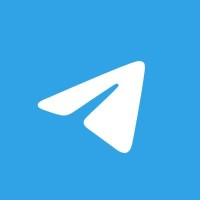 Requirements
Students need 2 and half (D#) pitch, 8 holes Carnatic Flute to practice the Krithis.

Students need to note down the notations physically which helps their offline practice.

Students can understand 12 different notes known as "Dwadasa Swara Sthanas" of Carnatic Classical Music.
Description
Tyagaraja (4 May 1767 – 6 January 1847), also known as Tyāgayya, was a composer and vocalist of Carnatic music, a form of Indian classical music. He was prolific and highly influential in the development of India's classical music tradition. Tyagaraja and his contemporaries, Shyama Shastri and Muthuswami Dikshitar, are regarded as the Trinity of Carnatic music. Tyagaraja composed thousands of devotional compositions, most in Telugu and in praise of Lord Rama, many of which remain popular today. Of special mention are five of his compositions called the Pancharatna Kritis (English: "five gems"), which are often sung in programs in his honour.
Tyāgarāja was born Kakarla Tyagabrahmam in 1767 to a Telugu Vaidiki Mulakanadu Brahmin family in Tiruvarur in present-day Tiruvarur District of Tamil Nadu. There is a school of thought led by musicologist B. M. Sundaram that contests this and proposes Tiruvaiyaru as his birthplace. He is a famous musician and his family name 'Kakarla' indicates that they were originally migrants from the village of the same name in the Cumbum taluk of Prakasam district, Andhra Pradesh. His family belonged to the Smarta tradition and Bharadvaja gotra. Tyagaraja was the third son of his parents, and Panchanada Brahmam and Panchapakesha Brahmam are his elder brothers. He was named Tyagabrahmam/Tyagaraja after Tyagaraja, the presiding deity of the temple at Thiruvarur, the place of his birth. Tyagaraja's maternal uncle was Giriraja Kavi. Giriraja Kavi was a poet and musician. Giriraja was born in Kakarla village, Cumbum taluk in Prakasam district, Andhra Pradesh. He is believed to have belonged to the Mulakanadu sect. Tyagaraja's maternal grandfather was named Kalahastayya, but was frequently addressed as Veena Kalahastayya as he was a noted veena player. Tyagaraja learned to play the veena in his childhood from Kalahastayya. After Kalahastayya's death Tyagaraja found Naradeeyam, a book related to music. Tyagaraja hero-worshipped the celestial sage Narada, a reference to this is Tyagaraja's krithi Vara Nārada (rāga Vijayaśrī, Ādi tāḷam). Legend has it that a hermit taught him a mantra invoking Narada, and Tyagaraja, meditating on this mantra, received a vision of Narada and was blessed with the book Svarārnavam by the sage. During his last days, Tyagaraja took vows of Sannyasa.
Who this course is for:
Those who are curious to learn Classical Carnatic Music.
Students who want to know the Key tips of practicing.
Students who are interested in advanced level of Classical compositions
#Learn #Carnatic #Flute #SriThyagaraja #Krithis #Vol #Get this Deal
تخفيضات,كوبونات,كوبون,عروض,كوبون كل يوم
Get this Deal,Get this Deal
udemy sale,udemy for business,udemy discount,udemy gutschein,business administration,discount factor,course deutsch,course catalogue,udemy course discount,javascript courses online,javascript course,freebies,toefl speaking,excel courses online,excel courses,excel templates dashboard,software engineering course online,software engineering course,