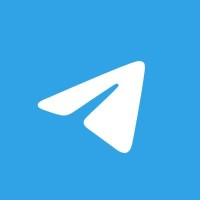 Requirements
No prior knowledge or past experience leadership is required.

Access to a computer or mobile device with internet connection.

An open mind, willingness to learn and positive attitude!
Description
Welcome to the Leadership Masterclass: Personal and Team Leadership course! This comprehensive course is designed to help you take your leadership skills to the next level, both in your personal and professional life. Whether you are a beginner or an experienced leader, this course will provide you with valuable insights, strategies, and tools to enhance your leadership abilities and make a significant impact on your team and organization.
In this course, you will take a deep dive into the world of leadership, starting with developing your inner leader through personal leadership and then moving on to effectively lead and manage others through team leadership. You will learn about how to adopt and execute different leadership styles, how to build and lead high performing teams as well as effective communication, delegation, feedback and motivation strategies, and much more!
The great part about this course is that it is not just focused on teaching content, but applying real-life examples and case studies, as well as practical models, exercises and theories to help you understand how to apply leadership in your personal and professional life. You will also get access to exclusive resources, assessments and action plans that you can use to develop your leadership skills.
Who this course is for:
New professionals looking to develop and improve their leadership skills for career advancement.
Existing managers seeking to enhance their leadership abilities and become more effective in their roles.
Students who want to acquire leadership skills to complement their academic knowledge and improve their employability.
Individuals interested in becoming better leaders in their personal lives and within their communities.
Team leads aiming to motivate and influence their team members more effectively.
Entrepreneurs and business owners who want to lead their teams to success and drive business growth.
Non-profit and volunteer leaders seeking to create a positive impact in their organizations and communities.
Human resources professionals who want to gain insight into effective leadership practices for employee development and talent management.
Coaches and mentors who want to guide and support others in their leadership journey.
Educators and trainers who want to teach leadership skills to others.
Career changers looking to transition into leadership or management positions.
Professionals in any industry who want to develop leadership skills specific to their field.
Retirees and those re-entering the workforce who want to update their leadership skills for new opportunities.
Freelancers and remote workers looking to better manage and collaborate with teams.
Parents and caregivers interested in applying leadership skills to their family dynamics and relationships.
Sports coaches, club leaders, and community organizers who want to inspire and lead others to success.
Individuals looking to improve their communication, time management, and decision-making skills through leadership development.
Anyone interested in personal and professional growth and development, regardless of their background or experience level.
#Leadership #PersonalTeam #Leadership #Development #Masterclass #Get this Deal
تخفيضات,كوبونات,كوبون,عروض,كوبون كل يوم
Get this Deal,Get this Deal
udemy sale,udemy for business,udemy discount,udemy gutschein,business administration,discount factor,course deutsch,course catalogue,udemy course discount,javascript courses online,javascript course,freebies,toefl speaking,excel courses online,excel courses,excel templates dashboard,software engineering course online,software engineering course,