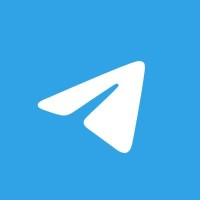 Requirements
There are no specific prerequisites or requirements for taking the Leadership and Management course on Udemy. The course is designed to be accessible to a wide range of learners and is suitable for individuals at all levels of experience, from beginners to seasoned professionals.
Description
Welcome to "Leadership and Management Mastery," a comprehensive course designed to help you become an effective leader and manager. This course is the perfect blend of theoretical knowledge and practical tips that will equip you with the tools you need to lead and manage a successful team.
Leadership and management are two essential skills that are critical to the success of any organization. In this course, you will learn what defines a good leader and manager and how to recognize your personal comfort zone. You will also explore thinking styles and develop a high-performing team through employee motivation and talent management.
The course covers all the crucial aspects of leadership and management, including performance management, leadership essentials, planning for succession, and business process management. You will also learn the best practices for effective communication, personal growth and development, and managing change.
Throughout the course, you will be exposed to the latest theories and techniques in leadership and management, as well as practical strategies for improving your skills and performance. You will also have the opportunity to create a personal mission statement and develop a personal development plan that will help you grow and progress in your career.
This course is ideal for professionals looking to enhance their leadership and management skills, as well as anyone seeking to improve their personal growth and development. With engaging video lessons, you will have a comprehensive understanding of what it takes to be a successful leader and manager.
So why wait? Enroll in this comprehensive leadership and management course today and take the first step towards developing your skills for success. Join the community of like-minded individuals who are committed to improving their leadership and management performance and achieve your full potential.
Who this course is for:
Business professionals looking to enhance their leadership and management skills.
Managers and supervisors seeking to improve their performance and lead high-performing teams.
Entrepreneurs looking to develop their leadership and management skills in order to grow their business.
New managers and supervisors seeking to build their knowledge and skills in leadership and management.
College students or recent graduates interested in leadership and management and looking to gain a competitive edge in their careers.
Anyone seeking to improve their personal growth and development.
#Leadership #Management #Leadership #Making #Get this Deal
تخفيضات,كوبونات,كوبون,عروض,كوبون كل يوم
Get this Deal,Get this Deal
udemy sale,udemy for business,udemy discount,udemy gutschein,business administration,discount factor,course deutsch,course catalogue,udemy course discount,javascript courses online,javascript course,freebies,toefl speaking,excel courses online,excel courses,excel templates dashboard,software engineering course online,software engineering course,