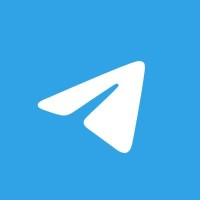 Requirements
Anyone who wants to become a Master at understanding Body Language
Description
Body language is an integral part of our professional communication.
A positive body language helps us in projecting ourselves in a more successful manner.
The study of body language is important for us as it alerts us to the inconsistencies, which exists between what one says and also what one conveys.
Because it is with the help of the micro and macro expressions of body language that we can comprehend the attitudes and emotions of people in dyadic as well as in interpersonal situations.
We can make out whether a particular individual is humble or arrogant or is condescending or too demanding etcetera and at the same time, whether one is talking under certain depression or is in angry mode whether one is impatient or indifferent etcetera.
So, these signals of body language help us to understand the true personality and the true intention of a person.
We can say that the body language alerts us to the possibilities of reading an individual in the same manner in which we can read a book and decipher its meaning.
We can find out the inconsistencies, which exists between the verbal statements and the nonverbal communication with the basis of the intonations, gestures, voice control etcetera and therefore, we understand the truth and then we can also provide the necessary feedback accordingly.
Definition of Body Language?
Hedwig Lewis has described body language as "the communication of personal feelings, emotions, attitudes and thoughts through body movements; gestures, postures, positions and distances either consciously or involuntarily, more often subconsciously and accompanied or unaccompanied by the spoken language".
Body language or nonverbal aspects of communication can be used either in addition to words or even independent of words.
For example, in a crowded room we can try to attract the attention of a friend or a colleague by making certain gestures even though the voice is not audible.
At the same time, we find that when we look at the communication in its totality that is the words as well as the nonverbal aspects of communication, we can imagine the totality of the situation.
The complete picture emerges before us only when we combine the two.
It also provides the immediate feedback, for example, we are talking to a person and then looking at the expressions of that individual we can make out how much has been internalized by that person or whether some more clarifications are required about a particular aspect.
Significance of body language?
Professor Ray Birdwhistell and Mehrabian noted and recorded almost a million nonverbal cues and signals.
Albert Mehrabian at one moment had suggested that the total impact of a message is a combination of verbal content, paralanguage and body language.
He had put verbal content at 7%, paralanguage that is the tone of the voice intonations inflections etcetera, at 35% and body language that is gestures postures eye contact etcetera at 58%.
Components of Body Language?
1. Proxemics
2. Oculesics,
3. Kinesics
4. Haptics
5. Para-language
6. Chromatics,
7. Chronemics
8. Olfactics
9. Artifacts
1. Proxemics
The first aspect of body language which we are going to study is Proxemics.
Proxemics is a study which analyzes the communicator's sense of physical distance with the recipient in terms of signals and codes; that means, how much distance we want to keep between the two of us if it is a dyadic situation between us and the other people if it is an interpersonal group situation.
Now, at the same time we find that Proxemics does not only study the distance between the two or more interactants, it also looks at the arrangement of the space in different socio-cultural patterns.
2. Oculesics or Study of Eye Movements
Oculesics studies and analyzes the behaviour of the eyes.
The language of the eyes the movements of the eyes and whether it is different in a right-handed person and in a left-handed person.
So, these aspects are studied in Oculesics.
The different type of gazes and their interpretations in a professional world are important to understand for all of us.
3. Haptics
The language of touch or let us say it also studies the absence of touch in those situations, where it matters it analyzes communication which is done through human touch and how this touch communicates our feelings and emotions whether it is socially appropriate or not.
In the visuals, you can look at how the same touch can convey different attitudes and emotions to people.
4. Kinesics
Kinesics studies body gestures and postures in the movement of the people particularly.
There are three aspects of Kinesics, which we shall study and these 3 aspects are known as Emblems, Illustrators and Affect Displays.
Who this course is for:
Students, Professionals and Entrepreneurs
#Intensive #Body #Language #Confidence #Get this Deal
تخفيضات,كوبونات,كوبون,عروض,كوبون كل يوم
Get this Deal,Get this Deal
udemy sale,udemy for business,udemy discount,udemy gutschein,business administration,discount factor,course deutsch,course catalogue,udemy course discount,javascript courses online,javascript course,freebies,toefl speaking,excel courses online,excel courses,excel templates dashboard,software engineering course online,software engineering course,