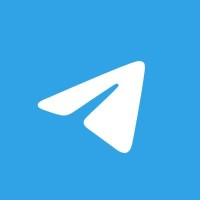 Requirements
A strong desire to learn how to start a podcast

You should be familiar with your computer and where you store or organize your files, particularly your MP3 recordings for your podcast

You should have a basic understanding of the Internet, how to find web sites, send email, fill out forms

All instructions are done on a Macbook Pro. If you have a PC, most instructions for Podcasting are the same. Only instructions on editing audios may differ.

It is very helpful to know what topic you want to podcast on. This course does not get into how to pick a topic for your show.

It does go into how to find popular topics in your niche to discuss. You decide what your show is about. I show you how to never run out of things to talk about.
Description
Learn to Podcast with a Podcasting Pioneer and Host/Executive Producer of over 40 different Podcasts! Everything you need to get started and a lot more…
****Course Up To Date As Of September 3rd, 2020. New Lectures Added, #54 Submit to Spotify, #35 The Blue Yeti Microphone, #42 Add Your Podcast to Google Play and Android Phones, and Lecture #71: Bonus Lecture: Done For You Podcasting and Write a Bestseller at the Same Time)****
New lecture: #65 – How to run a Podcast Producing business!
PLUS: How to Start a Podcast with LibSyn!
Liberated Syndication (libsyn) pioneered the system to host and publish podcasts in 2004. And since then has grown to the largest leading  network with over 2.6 billion downloads in 2014. Libsyn hosts over 25,000 shows with 44 million monthly audience members.
JOIN OVER 32,702+ SUCCESSFUL STUDENTS WHO HAVE TAKEN THIS COURSE AND ARE LEARNING DIRECTLY FROM THE ONE AND ONLY DEAN OF BLOGONOMICS AND PODOLOGY, SCOTT PATON!
Discover how to make a Podcast – Fast, Easy and FUN! Join over 32,000 students using Power Podcasting to position themselves as THE Expert, build relationships, grow their influence, increase sales, and change the world.
What is a Podcast? It is audio or video shows, that when you subscribe to them, are automatically updated on your Computer, Smartphones, iPads, Tablets, and/or iPods. Think of them as free radio or TV shows which you deliver Spam-Free! directly to your audience every time you produce one.
Podcasting is bigger than you think. When we survey people who listen to free, commercial-free audio Podcasts at least once a month: we discover an interesting fact: Online Radio beats AM/FM Radio, streaming audio, CD's, TV Music channels, & Sirius!
Who this course is for:
No previous experience with Podcasting is required
If you have ever wondered how to create a Podcast, this course will show you fun, easy ways to Podcast
Future Podcast Hosts and Executive Producers
If you have a message you want to share with the world, this course is for you
Ideal for speakers, coaches, authors, NGO's/Non-Profits, Small Businesses, SOHO, Solopreneurs and local businesses
Especially good for Udemy instructors who want more students
If you want to create a new source of leads for your business
We start with the basics: How to set up your podcast, how to record your MP3, publish your first Podcast episode, etc. Then move into more advanced topics, such as: Growing your audience with YouTube, etc. How to be more effective with your voice.
#Start #Podcast #Podcasting #Easy #Get this Deal
تخفيضات,كوبونات,كوبون,عروض,كوبون كل يوم
Get this Deal,Get this Deal
udemy sale,udemy for business,udemy discount,udemy gutschein,business administration,discount factor,course deutsch,course catalogue,udemy course discount,javascript courses online,javascript course,freebies,toefl speaking,excel courses online,excel courses,excel templates dashboard,software engineering course online,software engineering course,