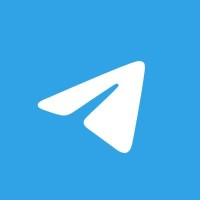 Requirements
The only requirement is to listen to your guided meditations with a headphone to increase your healing experience. Using guided meditations allows you to reprogram the subconscious mind in order to align with the conscious mind so you can make changes to your outlook, mindset, and your experiences. The best part about guided meditation is that you can relax and let a trusted guide lead you to a space of mindfulness. Create new images, ideas, and beliefs in your mind to set a positive outlook and implement changes in your life that will allow you to heal and engage in healthy and positive experiences.
Description
Embrace The Power Of Guided Meditation
Let The Healing Begin
Experts advise that most of the population suffers
from some form of dysfunction and issues…
According to eNotAlone…
"In the United States today, more people come from dysfunctional families than healthy families. It is estimated that approximately 70 to 80 percent come from dysfunctional families."
According to DoSomething…
"About 20% of teens will experience depression before they reach adulthood."
7 in 10 girls believe they're not good enough in some way
(Dove Self-Esteem Fund, 2008)
Only 2% of women believe themselves to be beautiful
(Confidence Coalition, n.d.)
The above are just a few examples of the need for healing from within
There are also issues such as…

Greif And Loss
Divorce
Relationship Break Ups
Lack of confidence
Resentments
Anger issues
Difficulty processing pain
Lack of healthy coping skills
And many more
What issues are you facing at this moment?
Healing begins with you!
You can heal from your issues and the root causes of your pain.
All healing begins from within ourselves. We must take personal responsibility for our own healing if we are ever to heal, be emotionally and psychologically healthy, enjoy inner peace and live prosperous and joyous lives.
THE GOOD NEWS IS THAT YOU HAVE THE POWER TO HEAL YOURSELF.
All healing starts from within and is accessed
through the subconscious mind!
The subconscious mind is the aspect of our minds that lies below the surface of our awareness. The subconscious controls all the decisions we make. It holds the beliefs we have about ourselves and all that we are.
The subconscious mind can hold onto negative experiences we had in the past that can drive who we become today and how we live our lives. These experiences mold us. And even if the pain occurred twenty years ago, it could have a negative effect on you and your life today.
So, we sometimes get stuck in a cycle of repeating past choices or actions even though we thought we had learned our lesson.
When we experience something difficult or traumatic in our lives, we often are subject to remnants of the event that stay lodged in our mind and body.
These experiences create conditioned responses that can affect the way we make decisions and can impact aspects of our lives we are unaware of.
When we experience stress or other events that seem to be out of our control, we can experience a level of fear over what is to come.
Accessing and reprogramming the subconscious mind is essential for creating a new reality with greater patience, clarity and success that is of our true nature and is not forced or faked.
It's possible to Reprogram Your Mind With Guided Meditation.
According To The Good Body,
About 500 million people worldwide meditate
According to Mindful
"Meditation is identified as the fastest-growing trend".
Guided meditation is a practice where you meditate through guidance provided by a trained practitioner, where an instructive voice leads you through a meditation on a set topic.
Guided meditation is ideal for the beginner to meditating, or for anyone seeking to meditate on a certain topic or theme.
When we participate regularly in guided meditation, we can access the subconscious mind and create a new underlying program for our lives.
The subconscious mind is responsible for our underlying belief systems and ideologies.
Instead of allowing our subconscious mind to rule our existence, we can start to program our minds with new healthy and positive beliefs.
Meditation calms and quiets the mind.
Meditation is a practice of contemplation that allows us to pay attention to what is going on deep inside of ourselves.
Meditation is the highest level of self-awareness.
Meditation allows us to experience our deepest thoughts and beliefs.
Meditation allows us to understand ourselves on the deepest level.
When we can clearly see the mental experiences that we are having in our minds, we can begin to understand ourselves more fully. When we take time to understand ourselves, we can offer ourselves greater compassion and honesty.
Guided mediation offers a voice that guides us to a healthier and more positive place which helps to reprogram our minds and beliefs which in turn changes our behaviors.
All this empowers you to…
Forgive yourself and others
Experience more self-compassion
Process and heal pain and inner turmoil
Start again with a fresh perspective
Reprogram negative beliefs you have about yourself and the world
Who this course is for:
These 14 Guided Meditations with MRS JOY are for everyone who wants to let go of negative ideas and beliefs and want to Reinvent Themselves to Be Their True Selves. Let MRS JOY's Guided Meditation Series lead you to a new reality. It's time to HEAL FROM WITHIN. Start your Self-Healing now!
#Heal #Guided #Meditations #JOY #Get this Deal
تخفيضات,كوبونات,كوبون,عروض,كوبون كل يوم
Get this Deal,Get this Deal
udemy sale,udemy for business,udemy discount,udemy gutschein,business administration,discount factor,course deutsch,course catalogue,udemy course discount,javascript courses online,javascript course,freebies,toefl speaking,excel courses online,excel courses,excel templates dashboard,software engineering course online,software engineering course,