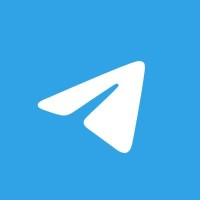 Requirements
Your own computer and good internet access.

You Must Understand English.

You must have a Udemy student account.
Description
A. COURSE NAME: GoToWebinar: The MasterClass / Tell Your Story From Anywhere
School: The Online Learning Mastery Academy / Udemy
Total Hours: 3 Hours and 36 Minutes
Delivery Type: Udemy – Online Remote
B. COURSE DESCRIPTION
Description:
ATTENTION ONLINE WORKERS: Ready to Be Effective Using GOTOWEBINAR?
GOTOWEBINAR: Quickly & Easily Launch Your Live Event Using GOTOWEBINAR, and have your message heard around the world!
Give Me Sixty Minutes And I'll Show You How to Get GOTOWEBINAR working For Any Business Purpose"
Would you like to learn how to do this? And would you like to know how you can earn thousands of dollars in sales from any Platform using GOTOWEBINAR as your communication mechanism? If you answered "Yes", then this course is for you!
In this Course, You'll Find how to communicate with your community to do such things as Generate More Leads and earn an amazing income from your revenue streams. You will learn how to Increase Your Leads and Revenue with GOTOWEBINAR, Creating a Presence on one of the World's Most Active Remote Communication Platforms.
C. WHY YOU SHOULD TAKE THIS CLASS
Technology has made remote collaboration a no-brainer. We have smartphones that we take everywhere, allowing us to connect with anyone at any time. We use email to reach out to current and prospective clients, communication tools like Slack and Ryver to chat in real-time with team members, and scheduling apps to keep our calendars and meetings up-to-date.
But not all technology is made equal. Take online video conferencing software, for example. It's tough to find a one-size-fits-all solution that will satisfy a business's need for crisp video, reliable sound quality, and ease of use (joining, participating, screen sharing, annotations, etc).
Well, GOTOWEBINAR has done that for us. It is a tool that has given us so many features.
For example, GOTOWEBINAR'S Standout Features, just to name a few:
· Screen sharing, content sharing, annotation, messaging, recording
· Webinars, demos, tutorials
· Group meetings, client meetings, multiple participants, personal meeting ID
· Integrations, mobility
GOTOWEBINAR is huge these days. The cloud-based meeting platform, which lets you jump into virtual conferences with video, audio, and screen-sharing options, is a great way to continue conducting business when so many people have to work from home.
So, therefore, with all that emphasized, we will give you the opportunity to be a MasterClass expert in GOTOWEBINAR.
D. INSTRUCTOR DESCRIPTION
Description: See Instructor Bio
E. COURSE LEARNING OUTCOMES
Learning Outcomes:
· Learn how to get started with GoToWebinar.
· Learn how to get used to the interface and configure your settings.
· Learn how to launch your first live event and what are the options to select when doing it.
· Learn how to work with GoToWebinar features for a better broadcast.
· Learn how to quickly and easily work with the templates provided in the members' area.
· Learn how to create attractive landing pages to get more people to register.
· Learn how to get your link to promote your live event.
· Learn how to use their link to embed in your website.
· Learn the different techniques involved in using GoToWebinar to grow your business.
F. LEARNING RESOURCES
Reading: gotowebinar website
G. COURSE GOALS:
Goals:
· Students will learn how to forget the clicks, clutter, and confusion. Just choose an event date, and GoToWebinar will walk you through the rest.
· Students will learn how to promote their webinar with our custom webinar invitations, registration page, and automated email reminders.
· Students will learn how to Generate reports on who attended, how interested they were, what questions they asked and answered – the list goes on.
Who this course is for:
This course is for anyone who wishes to learn how to communicate and present their thoughts, ideas, and materials, effectively and efficiently, in a remote session, to anyone, anywhere in the world!
#GoToWebinar #MasterClass #Story #GTW #Get this Deal
تخفيضات,كوبونات,كوبون,عروض,كوبون كل يوم
Get this Deal,Get this Deal
udemy sale,udemy for business,udemy discount,udemy gutschein,business administration,discount factor,course deutsch,course catalogue,udemy course discount,javascript courses online,javascript course,freebies,toefl speaking,excel courses online,excel courses,excel templates dashboard,software engineering course online,software engineering course,