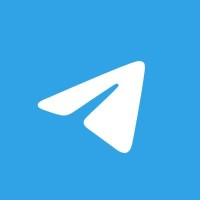 Requirements
Should complete my course on Become a Mortgage Loan Processor or Advanced Loan Processing, but is not a requirement.
Description
Getting hired as a mortgage loan processor can be an easy and simple process if you know what to do. This course will teach you how to prepare and how to apply with banks and lenders that are currently hiring. I will provide you with all the information you need to apply with over 13+ banks or lenders that are looking for mortgage professionals!
This essential course will go over the most important things you need to complete and prepare before applying as a loan processor even if you don't have any experience at all. Some of the key topics that will be on this course are: how to prepare a mortgage specific resume, how to get double or triple your income as a loan processor, the difference between working for a lender, bank, or mortgage company, how to manage your income, and what type of lifestyle you will have as a mortgage loan processor. Loan processors are in high demand and can become your dream job by having a stable, high salary, and dynamic job.
Main benefits of this course and of getting hired as a mortgage loan processor are:
– Start making a great salary even with no prior experience
This course includes 13+ banks and lenders that are hiring mortgage professionals and some of which provide signing bonuses of $25,000 while offering a starting salary of over $50,000+.
– Learn how lenders and banks hire and what to say on the interview
– Potentially work from a remote position (from home)
– Learn how to overcome the experience requirement most lenders have
Mortgage loan processors have the potential to grow in their career or upgrade to another position by becoming an underwriter or closer. What many loan processors don't consider is that they can even start their own loan processing company or their own mortgage company with the knowledge they acquire and grow their income to $150,000+ per year.
The first two sections of this course will introduce you to the course and will teach you how to quickly and easily apply with lenders that are hiring right now. Learn exactly how to find loan processing positions on their website and apply immediately!
The third and fourth sections will take you through two hugely important topics of getting hired which are: how the hiring process works even if its done remotely, and second what to say on the day of your interview so that you become the ideal candidate. Getting an interview is great but even more important than that is maximizing that opportunity by knowing what they want to hear and what you should say.
Once you complete 100% of this course, you will receive a course diploma which is yours to save or print. For instructions on downloading your course diploma you can go to: https://support.udemy.com/hc/en-us/articles/229603868-Certificate-of-Completion
Your instructor
Joseph Correa is the founder and CEO of Finibi Mortgage, a licensed mortgage brokerage business based out of Orlando, Florida. Having closed hundreds of mortgage loans and processed many of them, he has the necessary processing knowledge to help you become a success. In the past, he has also owned a correspondent lender business and invested in real estate.
This course is a good compliment to my other courses on: "Become a Mortgage Loan Processor" and "Advanced Mortgage Loan Processing". I would highly suggest you take these courses as well to increase your chances of getting hired.
Who this course is for:
Anyone who wants to start a position as a mortgage loan processor in office or remotely.
Anyone who currently works in a related field and wants to try something new.
Anyone who wants to learn more about the world of banking or mortgages.
Anyone who wants to start a stable job with a stable salary even if you are a beginner in the subject.
Anyone who is willing to get started in this career and has the desire to learn things.
#Hired #Mortgage #Loan #Processor #Get this Deal
تخفيضات,كوبونات,كوبون,عروض,كوبون كل يوم
Get this Deal,Get this Deal
udemy sale,udemy for business,udemy discount,udemy gutschein,business administration,discount factor,course deutsch,course catalogue,udemy course discount,javascript courses online,javascript course,freebies,toefl speaking,excel courses online,excel courses,excel templates dashboard,software engineering course online,software engineering course,