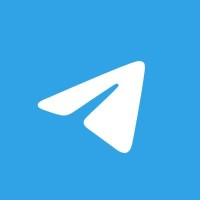 Requirements
Have a basic knowledge of corporate finance

Have a basic knowledge of investing (asset classes)
Description
PRIVATE EQUITY, PRIVATE KNOWLEDGE
The PE industry is one of the most lucrative ones.
It's also complex to understand, if you don't have the right guide.
A lot of techniques, knowledge and hands-on tips are not usually shared.
Usually, what would find would be generic courses with theoretical materials in terms of valuations or general job descriptions, not going into the details of fund operations, the job, or other elements.
That is, until this course appeared.
MAKING PRIVATE EQUITY PUBLIC
Unlike other courses, this course is extremely comprehensive and covers all main areas of the Private Equity profession. Not just valuation. Not just the job activities. Not just fundraising and fund marketing.
ALL of them.
This is due to my experience in terms of coaching both associates and partners in PE firms, from doing performance coaching for their everyday role, to strategic persuasion and negotiation coaching for fundraising.
This course is the result of that experience.
This extremely comprehensive course is divided into four main modules:
The Fundamentals, where we cover the basics of PE. What PE actually does, how it compares to other industries, how companies are run, how funds and firms work;
Valuation and Models, where we cover the most frequent valuation methodologies and models, including multiples-based and DCFs, as well as when to use each and traps to avoid;
The different Investment Categories, from VC to Growth Capital, LBOs and Special Situations, each with unique investment profiles and dynamics;
How Fund Creation and Fund Management actually work, from raising capital from institutional allocators (from fund marketing to selling and negotiating) to actually running a fund (who does what at the end of the day);
THE PERFECT COURSE… FOR WHOM?
This course is targeted, naturally, at anyone who wants to master the fundamentals of the private equity industry.
More specifically, the ideal student for this course is someone who:
Wants to know more about the different types of Private Equity investments;
Wants to learn more about how PE funds are created, raised and negotiated;
Wants to know how PE valuations and modeling are usually performed;
Wants to know all about the different activities at different stages of a fund;
Wants to know all the possible provisions that can be negotiated when an investment is made in a fund;
Who this course is for:
Aspiring PE associates
Aspiring Investment Bankers
Anybody curious about the inner workings of PE
#Fundamentals #Private #Equity #Get this Deal
تخفيضات,كوبونات,كوبون,عروض,كوبون كل يوم
Get this Deal,Get this Deal
udemy sale,udemy for business,udemy discount,udemy gutschein,business administration,discount factor,course deutsch,course catalogue,udemy course discount,javascript courses online,javascript course,freebies,toefl speaking,excel courses online,excel courses,excel templates dashboard,software engineering course online,software engineering course,