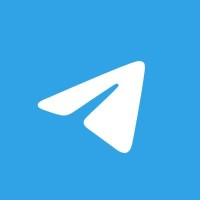 Requirements
The only requirement for this course is your interest to learn the manufacturing process.
Description
CMfgE ( Certified Manufacturing Engineer) is an advanced credential for experienced manufacturing engineers. CMfgEs demonstrate knowledge in such areas as mathematics and engineering sciences and materials, manufacturing processes, design and development, quality control, and management.
This course covers the topics of engineering sciences and materials, manufacturing processes, design and development, and quality control of materials in manufacturing that are required for passing the certification Exam of CMfgE.
OR
The course is also enough for Engineering Students who want to cover these topics for their studies or want to revise the topics for their Interviews.
COURSE OUTLINE
Introduction to Manufacturing: Types of manufacturing industries, materials used in manufacturing and properties of materials, different processing operation.
Sand Casting:
Introduction: Sand casting, molding, heating, pouring, solidification, and cooling. Pattern: making, material, types, construction, pattern allowances.
Core: making, types, sand conditioning, testing of the sand, molding process, tools and equipment, molding machines, different types of casting, cleaning and finishing of castings, an inspection of castings.
Permanent Mold Casting (PMC): Introduction, types of PMC, gravity die casting, and its types. Pressure die casting, Centrifugal casting, and their types. Furnaces used in PMC.
Metal Forming:
Fundamentals, Types, hot, warm, and cold working.
Bulk Deformation Processes:
Rolling; rolled products, rolling types: flat, shape, thread, gear, ring rolling, and rolling mill configurations.
Forging; open die, impression die, press, upset, roll, net shape, isothermal forging and swaging.
Extrusion; solid & hollow shapes, direct & indirect, hot & cold, continuous & discrete, impact extrusion, hydrostatic.
Drawing; bar, wire, tube drawing and its types tike tube sinking, fixed mandrel, floating plug.
Other metal forming processes; roll extrusion, riveting, staking, peening, coining, hubbing, burnishing.
Sheet metal forming processes: Shearing operations: slitting, blanking, piercing, cutoff, parting, dinking, slotting, perforating, notching, semi-notching, lancing, nibbling, trimming, shaving, fine blanking. Bending operations: V bending, edge bending, flanging, curling, hemming, seaming. Drawing operations like deep and shallow drawing, embossing.
Welding Processes: Classification, Fusion welding and its types such as oxyfuel gas welding and oxygen torch cutting, arc welding (shielded metal, flux-cored, gas metal, submerged, gas tungsten, plasma, stud welding, Arc cutting), resistance welding (spot, seam and projection. Heating, pressure, current control and power supply for resistance welding).
Solid-state welding and its types include diffusion welding, friction welding, and ultrasonic welding.
Other welding processes: Forge, Roll, Friction, Explosion, Thermic, Electron beam, Laser welding and cutting, Brazing and Soldering.
Fabrication of Plastics: Casting, Blow molding and its types, Compression molding, Transfer molding, Cold molding, Injection molding: Injection molding machine, mold design, and construction, types of mold, cooling and ejection of mold, Reaction injection molding, Welding of plastics.
In the end, there are videos that are videos related to the course for better understanding.
COURSE OUTLINE IN DETAILS
INTRODUCTION TO MANUFACTURING PROCESSES:
Lecture 1
Introduction to Manufacturing Processes
What is manufacturing
Manufacturing Industries
Manufacturing Products
Production Quantity and Product variety
Materials in Manufacturing
Manufacturing Processes (Processing operations and Assembly operations)
Sand Casting:
Lecture 2
Overview of casting technologies
Difference between casting and molding
Advantages and Disadvantages of casting processes
Casting Processes (Expendable mold casting and permanent mold casting)
Lecture 3
Sand casting and Engineering analysis of sand casting y sand
Pouring and Engineering Analysis of Pouring
Flow rate and time required to fill the mold
Fluidity
Solidification and Cooling
Lecture 4
Solidification of pure metals and alloys (Alloys and Eutectic Alloys)
Solidification time and Shrinkage
Directional Solidification
Lecture 5
Riser Design with Exercise Problems.
Lecture 6
Pattern for casting
Materials used for pattern
Types of pattern
Mold making and Classification of sand molds
What is foundry sand?
Lecture 7
Buoyancy Force
Metal casting processes
Shell molding
Advantages and Disadvantages of Shell molding
Vacuum molding
Advantages and Disadvantages of Vacuum molding
Expanded Polystyrene Casting
Advantages and Disadvantages of Expanded Polystyrene Casting
Investment casting
Plaster and Ceramic Mold casting
PERMANENT MOLD CASTING (PMC):
Lecture 8
Types of pattern allowance (Shrinkage and contraction allowance, Draft allowance, Machining allowance, and Distortion allowance)
Permanent mold casting and its Applications.
Slush casting
Low-pressure casting
Vacuum permanent mold casting
Die casting (Hot and cold chamber die casting)
Advantages and Limitations
Centrifugal casting and Semi centrifugal casting
Lecture 9
Furnaces
Cupolas Furnace
Direct Fuel Fired Furnace
Crucible Furnace
Electric Arc Furnace
Induction Furnace
METAL FORMING PROCESSES:
Lecture 10
Fundamentals of metal forming
Types of deformation processes of metal
Bulk deformation (Rolling, Forging, Extrusion, Wire Drawing)
Sheet metal working
Stress-Strain Curve
Derivation of the relation between stress and strain
Flow stress and Average flow stress
The temperature in metal forming (Cold working and Hot-working)
Recrystallization
Iso thermal forming (recovery and Grain growth)
Strain rate Sensitivity
Lecture 11
Introduction of rolling
Shapes used for rolling
Types of rolling
Working on the rolling process
Analysis of the rolling
Rolling mills
No-Slip Point for rolling
Flatness control and rolling defect
Lecture 12
Numerical Problems related to the rolling process
Lecture 13
Introduction to forging
Classification of forging
Types of forging
Analysis of the forging
Barreling effect in forging
Open Die forging and its practices
Impression Die forging and its practices
Advantages and Limitations of Impression Die forging
Fleshless forging
Forging Press and Forging Hammers
Lecture 14
Numerical Problems related to the forging process
Who this course is for:
ll concepts are introduced slowly and gradually, but comfort with thinking analytically will be helpful.
Engineering students and professionals who want to level up their skills.
Engineers in Mechanical, Manufacturing, Industrial, Electrical and other related fields looking for a way out of traditional processes for their projects and products.
Anyone starting their career in the manufacturing and production world.
#Fundamentals #Manufacturing #Materials #Processes #Systems #Get this Deal
تخفيضات,كوبونات,كوبون,عروض,كوبون كل يوم
Get this Deal,Get this Deal
udemy sale,udemy for business,udemy discount,udemy gutschein,business administration,discount factor,course deutsch,course catalogue,udemy course discount,javascript courses online,javascript course,freebies,toefl speaking,excel courses online,excel courses,excel templates dashboard,software engineering course online,software engineering course,