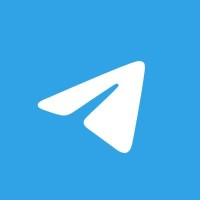 Requirements
No prior knowledge or experience is requried. We will start right from the scratch.

You should have Microsoft Excel: Any version will be fine for us.
Description
Financial Modeling is the Art and Science of preparing future financial statements.
A Financial Model is a set of Future Financial Statements, prepared in such a scientific way that any changes made in data updates the whole model according to new information without breaking any calculation.
Do you know what is common between Finance, Accounting, Financial Statements, & Financial Modeling?
The answer is: These all are used in every single business, by almost all the senior professionals who are involved in decision making.
This course is designed to teach you everything that you need to know to sit at that decision making seat!
Plot:
Assuming no previous knowledge, this course begins from the fundamentals and first you first learn the key business reports and the terms used in these reports. Then after getting the idea about financial reports and accounting behind reports, you will prepare these reports – financial statements – from the accounting data.
Once you have the good understanding of Financial Reports, you will learn to model them into a beautifully linked and interlinked Financial Model. Using a demo start-up company information, you will prepare their complete Financial Model. Not only this model will present all values for decision making, but also it will be dynamically adjusted to reflect any business scenario.
Then you will learn the Finance and all the basic concepts needed to calculate the value of a business; like Time Value of Money, Present Value, Future Value, DCF, NPV (Net Present Value) and IRR.
What makes this course special:
Brief in theory, yet fully practical and hands on
Practice material and assignments
Covers a fairly complex yet covers a complete business scenario
Starts from very basics, and gradually builds to cover advanced concepts
Who should take this course:
Finance, Accounting, and business Students
Aspiring Finance Professionals
Entrepreneurs and Business Owners
Investors and start-up founders
Prerequisite: None, but basic knowledge of Excel will be helpful.
Money-Back Guarantee: Udemy offers 30 days money-back guarantee for this course.
Introduction to the teacher: Chartered Accountant | x PwC | Startup founder | 100,000+ students
Who this course is for:
Accounting professionals and students
Finance professionals and students
Startup and small business founders/owners
Investors and Venture Capitalists
#Financial #Modeling #Excel #Beginner #Pro #Masterclass #Get this Deal
تخفيضات,كوبونات,كوبون,عروض,كوبون كل يوم
Get this Deal,Get this Deal
udemy sale,udemy for business,udemy discount,udemy gutschein,business administration,discount factor,course deutsch,course catalogue,udemy course discount,javascript courses online,javascript course,freebies,toefl speaking,excel courses online,excel courses,excel templates dashboard,software engineering course online,software engineering course,