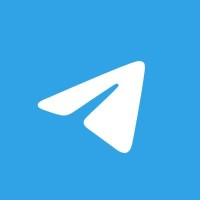 Requirements
Enthusiasm and determination to make your mark on the world!
Description
Uplatz provides this comprehensive training on Financial Accounting & Reporting.
This Financial Accounting & Financial Reporting course will demonstrate the key accounting concepts and principles to be able to prepare financial statements and unlock critical insights into business performance and potential. You will explore how financial advisors, managers, analysts, and entrepreneurs leverage accounting to drive strategic decision-making. The Financial Accounting course will help you master the functional and technical skills needed to analyze financial statements and disclosures for use in financial analysis, and learn how accounting standards and managerial incentives affect the financial reporting process. By the end of this Financial Accounting & Reporting course, you'll be able to read the three most common financial statements: the income statement, balance sheet, and statement of cash flows. Then you can apply these skills to real-world industry scenarios.
Financial Accounting is essentially the process of preparing financial statements that organizations use to show their financial performance and position to people outside the company including investors, creditors, suppliers, and customers. Financial reporting can be defined as the standard practices to provide stakeholders a clear depiction of an organization's finances, including their revenue, expenses, profits, capital, and cash flow, as formal records that provide in-depth insights into financial information.
Financial accounting ensures the legal compliance for how businesses track, recognize, and measure revenue, costs, depreciation, intangible assets, goodwill, and the like. Since the investors as well as regulatory bodies want all businesses to be measured on the same grading stick and to have confidence that financial measures can be compared across businesses, hence financial accounting assumes great importance. While the occasional pro-forma statement may be issued, financial accounting is primarily dealing with accounting for historical transactions. Everything must be accounted for and should match on both sides of the accounting ledger.
Financial accounting differs from management accounting, in the sense that financial accounting is for external parties which by contrast management accounting involves preparing detailed reports and forecasts for managers inside the company. In simple words, managerial accounting information is aimed at helping managers within a company while financial accounting is aimed at providing information to external parties.
The basic goals of financial accounting involve analysis, preparation, publication of:
Financial statements/accounting/reporting, cash flow analysis
Accounting theory/practice/cycle
Income/retained earnings statements, balance sheets
GAAP, international reporting standards, standards convergence
Financial Reporting simply refers to the financial results of an organization that are released to its stakeholders and to the public. This reporting is a key function of the controller, who may be assisted by the investor relations officer if an organization is publicly held. Financial reporting typically encompasses the following documents and postings:
Who this course is for:
Accounts Officers & Executives
Financial Analysts & Consultants
Accountants & Cost Accountants
Chartered Accountants (CA) Professionals
CA Students (IPCC & Final)
Newbies and Beginners in Finance & Accounting
Entrepreneurs & Businessmen
Anyone aspiring for a career in Financial Accounting & Reporting
Tax Department Professionals
Finance Directors & CFOs
Financial Advisors & Managers
CS Professionals & Students
ICWA/ CMA Students
Candidates who are preparing for jobs as Accountant, Taxation Manager, Auditor, Finance
Internal & External Auditors
Banking Professionals & Relationship Managers
Investors
B Com, M Com Students
School & College Students with Commerce background
Individuals who are working in NBFCs, listed companies, banks and insurance companies
Financial Services & Loan Managers
#Financial #Accounting #Reporting #Certification #Get this Deal
تخفيضات,كوبونات,كوبون,عروض,كوبون كل يوم
Get this Deal,Get this Deal
udemy sale,udemy for business,udemy discount,udemy gutschein,business administration,discount factor,course deutsch,course catalogue,udemy course discount,javascript courses online,javascript course,freebies,toefl speaking,excel courses online,excel courses,excel templates dashboard,software engineering course online,software engineering course,