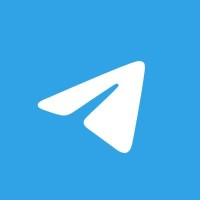 Requirements
Those desirous of taking this course are expected to already know the basics of exports and imports.

Prior knowledge of foreign exchange market and transnational payments will be helpful
Description
FEMA 1999 & FX Regulations in India is a VJ Exports Mastery Series Course. This is a revolutionary and most effective specialized course is meant for persons who have anything to do with Foreign Exchange in India. Since India's journey from FERA to FEMA coincides with the economic growth story of this most exciting emerging large free market in the world. And with the largest young population. Therefore, it makes great sense to learn the subjects covered in this course.
Description
Basics of FEMA – a masterclass by Dr. Vijesh Jain is a specialized course. And it is intended to train the students to the working knowledge and understanding of FEMA. At the same time, this course also throws light on the current Foreign Exchange regulations in India. Therefore, the course will make you understand the theme and approach of the provisions of FEMA. And how and why it is what it is.
Incidentally, FEMA is the only dossier of the foreign exchange regulations in India which governs all transactions that take place in the country whether official or unofficial. Therefore, this course will traverse through the historical perspective of the subject. And take you through the journey and story of the various provisions which are created to encourage and facilitate foreign trade. And foreign dealings between the residents and nonresidents of this country with the world around us. Using certain case studies and examples the course teaches the concepts more interestingly.
Topics Covered:
Foreign Exchange regulations in India, post-independence
FERA to FEMA 1999
Resurgence of India
Basic concepts of FEMA 1999
Objectives of FEMA
The ecosystem of FEMA 1999
Structure of various sections in FEMA
Balance of Payment
All Current Account Transactions
Capital Account Transactions
Residential status
Who is Resident?
FEMA vs Income Tax Act of India
Classification of Transactions in FEMA 1999
Several Current Account Transactions under FEMA
Capital Account Transactions under FEMA 1999
Liberalized Remittance Scheme
FX Denominated Bank accounts for residents and nonresidents
Type of Bank Accounts for Non Residents
Different Types of Bank Accounts for Residents
Contravention of FEMA
Case Study
Highlights of FEMA 1999
Course-related important keywords
Foreign Exchange Management
Foreign Remittance
Accounting in India
FERA
Currency Exchange
FEMA regulations
Outword remittance
FEMA act
Foreign Exchange Dealers
Foreign Exchange Authority
Legal India
NRO Account
FEMA guidelines
India Company Tax
Legal aspects of mergers and acquisitions
NRI returns in India
SWIFT foreign exchange
FEMA law India
Business in India FEMA
Capital Account
Foreign Policy
Foreign Exchange by iibf
Banks in India
Foreign Exchange Risks
Principles of Foreign Exchange
RBI Foreign Exchange
FEMA RBI
Current Exchange
Foreign Accounting
Foreign Exchange Compliance
Foreign Exchange Operations
International trade
Foreign Exchange Law
Resident
Dropship India
Foreign Diplomacy
What do you get with the course?
Lifetime access to the course
Lifetime course updates
Verified 2-certificate of completion
Quizzes and Assignments
Udemy Money Back Guarantee
Course captions in different foreign languages
About the instructor
The instructor of this course Dr. Vijesh Jain is a seasoned professional in FX operation and international business management. And, he has more than 30 years of industry and research experience in this field. Also, he is an alumnus of IIFT, BITS, BIMTECH, Harvard University, and other reputed institutes. Additionally, he has written several books and research papers on the subject.
Who this course is for:
Exporters & importers
FX dealers
Bank employees dealing with FX
Global investors
FII managers
International fund managers
Financial analysts
All those who wish to setup their own global business and digital marketing platform across the borders.
#FEMA #Foreign #Exchange #Regulations #India #Get this Deal
تخفيضات,كوبونات,كوبون,عروض,كوبون كل يوم
Get this Deal,Get this Deal
udemy sale,udemy for business,udemy discount,udemy gutschein,business administration,discount factor,course deutsch,course catalogue,udemy course discount,javascript courses online,javascript course,freebies,toefl speaking,excel courses online,excel courses,excel templates dashboard,software engineering course online,software engineering course,