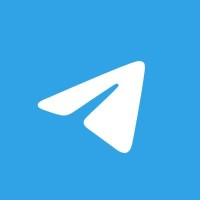 Requirements
Zero knowledge of Facebook Marketing or Facebook Ads required. Learn to create your 1st Facebook Business page with this course.

Perfect for all abilities – Set up your 1st Facebook Marketing & Facebook Ads campaign from scratch with my step by step tuition.

Easy to learn – set up your 1st Facebook Remarketing & Lookalike audiences – FAST.

No knowledge needed – Create your 1st Facebook Lead Generation Ads to begin making instant profit!

UPDATED WITH LATEST FACEBOOK MAREKTING INFO EVERY MONTH – once you enrol, you get all my latest methods, access to ask me anything and my advice and help – free forever!
Description
Join 200,000+ students I have helped to MASTER Facebook Ads, Instagram Ads & Messenger Ads. This is the most comprehensive Facebook Marketing, Facebook Ads, Instagram Ads & Messenger Ads Course I have on Udemy. Supercharge your own business, make money as a Facebook Ads & Instagram Ads Expert, work from anywhere as a freelance Facebook marketer, or land a highly-paid job.
"Tom goes into detail. He gives his heart out to his students. He shows everything he knows and hides nothing as he lectures. What I also love is his encouragement to his students. The positivity and energy he puts into the course is intriguing. Constantly saying we will reach for great success, we will be the best is extremely motivating. I am so glad he dived into bonus topics outside facebook, like website, video, and SEO. It's a bonus on this course. Thank you Tom and surely I will recommend you on other platforms." Otim
"It's so amazing all this course. I am really impresed on how Tom explained all this complicated stuff easily and clearly. He is not like others ("Fake Marketing Gurus") outhere who they sold their image and luxury life. He is so prefessional and well updated person and cares about other students learning too. I will manage it for sure with Tomas courses. Thank you Tom" Evangelos
"Simply love this course! Tomas really knows a lot about the platform and I'm finding every time some new golden nuggets which I didn't know about before. Thank you so much for this course!" Dylan
"Extremely detailed course with step by step guide procedure to create effective ads. It even comes with actual case studies for all the methods used in the course. I'd highly recommend to anyone looking to learn about Facebook Marketing to get this course! As a bonus, Tomas is extremely active in the Q&A section to answer all our doubts. Thanks Tomas!" Raymond
"This has been so far the best course I have studied on Udemy. Tomas regularly updates and tries to teach 360-degree Facebook marketing." Anurudh
"I decided to purchase this course to gain a new skill set during the quarantine and I have been extremely impressed. Tomas' teaching is very detailed and he covers a lot of ground in a sequence that reinforces principles and ideas that you absolutely need to know. In addition, I reached out to Tomas with a question and he got back to me with a detailed response in a timely manner. Highly recommend this course." Kevin
"I think this is a great course. In my opinion you get a lot of information about social media ads. Tom gives clear information and repeats it continuous to make you sure you fully understand it. New videos are also added frequently to make sure you are up to date with information. I had multiple questions throughout the course and Tom was always happy to help me. I really liked that as well. I paid €11,99 for this course with a special event from Udemy. I my opinion the €11,99 was well spent on this course! I played this course on speed 1,5x to get more fluent videos." Kane
Who this course is for:
B2C, B2B, entrepreneurs, start-ups, marketers, influencers, Facebook admins, Facebook editors, content creators, creatives, advertisers, real estate agents, job seekers, local business, etc.
#Facebook #Ads #Instagram #Ads #Messenger #Ads #MEGA
تخفيظات,كوبونات,كوبون,عروض,كوبون كل يوم