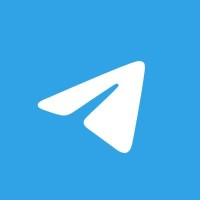 Requirements
ZERO KNOWLEDGE OF FACEBOOK, INSTAGRAM, OR MESSENGER ADS REQUIRED. MY STEP-BY-STEP PROCESS IS OPTIMISED FOR BEGINNERS. Create your 1st Facebook Lead Generation Ads & begin making instant profit!

NO FACEBOOK ADS KNOWLEDGE REQUIRED – Write Ad copy that SELLS with hands on assignments, use the Facebook Creator studio, and define Facebook Business objectives to meet your marketing goals. Create your 1st Facebook & Instagram Ad and set up your 1st Ads campaign with my EASY WALKTHROUGH GUIDES.

NO FACEBOOK FOR BUSINESS KNOWLEDGE REQUIRED – Create your 1st Facebook Business page, understand how to set up the Facebook Business Manager, PLUS learn to QUICKLY set up Facebook Remarketing & Lookalike audiences.

UPDATED WITH THE LATEST FACEBOOK MAREKTING INFO – EVERY MONTH – Get my latest methods, access to ask me anything AND my advice and support – FREE!
Description
FACEBOOK ADS & INSTAGRAM ADS & MESSENGER ADS ULTIMATE COURSE 2022 edition (ready for Apple iOS 14.5+ restrictions) – Optimise your Facebook, Instagram and Messenger ads budget, boost e-commerce sales, enjoy HOT leads from Facebook, or set up as a successful freelancer. Completely updated for 2022. With 57 interactive quizzes with 710 questions A, B, C, D making learning FUN!
FACEBOOK COPYWRITING – Create Ad & post content that will get you 1000's of LEADS AND SALES.
CUSTOM/ LOOKALIKE AUDIENCES – Learn how to create ideal custom and lookalike audiences quickly – so you can use them in your retargeting to become a true FACEBOOK ADS MASTER.
RETARGETING & REMARKETING – Double your results by using the RIGHT type of remarketing to real interested customers right back in. I'll show you how to remarket and retarget using the new layout, Audience Insights, and the Facebook Ads Library .
FACEBOOK BUSINESS PAGE for the NEW LAYOUT – Optimise your Facebook Business page and use Facebook Creator Studio, Facebook Audience Insights, and the Facebook Ads Library
FACEBOOK COMPETITION ANALYSIS – Discover what Ads perform well – and WHY
FACEBOOK NEW INTERFACE – Understand ALL the updates including the 3 NEW AD relevance metrics, so you can boost your relevancy, conversion, quality, and engagement score
FACEBOOK PIXEL & CONVERSION API & AGGREGATED EVENTS – Avoid rookie mistakes and set up the Facebook Pixel correctly, so you benefit from features like Facebook Pixel Events. Featuring the NEW Facebook Pixel Setup for 2022 via API with Events setup – so you can GET READY FOR IOS 14.5+.
MESSENGER BOTS – I'll teach you how to use Chat bots to AUTOMATE YOUR MARKETING – so you have a sales assistant that works for you 24/7.
UNDERSTAND THE CUSTOMER JOURNEY – Learn the psychology of the path to purchase, so you can attract attention, build trust, and convert leads into SALES
FACEBOOK LOCAL ADS – LASER TARGET YOUR IDEAL CUSTOMER with Reach Ads for Local Business and Engagement Ads with Local targeting. Make your Facebook Local Ads budget go further!
FACEBOOK VIDEO MARKETING – Use social media's most popular content medium in your Facebook Ads and posts and watch your leads and sales go through the ROOF!
And more, including…
✔ Showcase all your products with the Facebook Catalogue – & create Dynamic Ads, Carousel Ads and Catalogue Ads easily and INSTANTLY
✔ Facebook Marketing Trends – stay up to date with the LATEST techniques
✔ Facebook Best Practices – PRO strategies that will elevate you above the competition
✔ Using the Facebook Music library – make your video content stand out with HQ audio
✔ Facebook Audience Insights – understand what they want – so you can give it to them!
✔ Facebook Content Creation Resources – Create perfect Ads, with Royalty free Music and sounds to make your Ads and slideshows stand out…
✔ Create HIGH ENGAGEMENT Facebook posts
Plus, as an EXTRA BONUS, I'll also teach you how to SUPERCHARGE YOUR INSTAGRAM ADS so you can sell more and gain new followers every day- with zero effort.
Who this course is for:
B2C, B2B, entrepreneurs, start-ups, marketers, influencers, Facebook admins, Facebook editors, sales reps, copywriters, content creators, creatives, advertisers, real estate agents, affiliates, job seekers, local business, and anyone who wants to succeed online as a Facebook Ads, Instagram Ads or Messenger Ads freelancer
PLEASE NO STUDENTS with Banned Ad Accounts.
#Facebook #Ads #Instagram #Ads #Ready #iOS #Get this Deal
تخفيضات,كوبونات,كوبون,عروض,كوبون كل يوم
Get this Deal,Get this Deal
udemy sale,udemy for business,udemy discount,udemy gutschein,business administration,discount factor,course deutsch,course catalogue,udemy course discount,javascript courses online,javascript course,freebies,toefl speaking,excel courses online,excel courses,excel templates dashboard,software engineering course online,software engineering course,