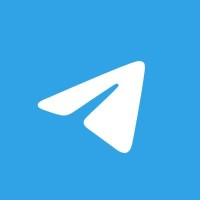 Requirements
Please, have Open & Happy Mind.

Please, make wish to also benefit others. With knowledge that you gain.

Facebook Business Page. Even, if you do not have Facebook Business Page, you can Learn Facebook Ads.
Description
Learn Facebook Ads & Instagram Ads & Messenger Ads with me. I promise I will not let you down. I have helped more than 700.000 students on Udemy. This is my Best Fast Progress Facebook Ads Course. I honestly hope & believe you will love this course. This Facebook Ads Course consists of Practical hands-on screen recordings (New Facebook interface), Animated video explainers, Face2face explanations & Interactive quizzes making learning fun! I have optimised curriculum for fast progress.
Avoid struggle. Reach success with Facebook ads. It is important for you to correctly setup Facebook business manager, Facebook Pixel, Conversion API, Pixel events, Aggregated events as well as Domain verification. The most important is to walk the customer on his / her customer journey and to understand Facebook Ads objectives. It is also important for you to know how to use the power of engagement to create powerful custom & lookalike audiences. Lead generation as well as selling for e-commerce can be great success, but only with understanding how Facebook Ads work in 2022.
Read the latest feedback from my student:
"Hey Tom, I am very happy to purchase your course. I have generated leads at only 6 rs per lead with the help of strategy shared by you and by optimising my business manager to be ready for apple restrictions in your Udemy course. I have a facebook and instagram page since last 1 and a half years for my music academy business. Before buying your course, My cost per lead used to be 35 to 50 rs per lead through my conventional targeting. But after I studied under you, I ran conversion ads for leads by targeting custom audience of people who engaged on my facebook and instagram page and 1% lookalike audience of these custom audiences in India and it worked like a magic. 6 rs per lead is very very cheap and I am saving lot of money. Thank you so much. Lots of love." Harshad
You need to correctly understand & Step by step use the Customer Journey on Facebook & Instagram:
Reach
Consideration
Conversion
In this Facebook Ads & Instagram Ads course I have done my Best to help you to:
Progress Fast
Make learning Fun
Digest easily day by day
Quickly orient in new Facebook layout
Understand correctly customer journey setup
Overcome unpleasant Apple iOS restrictions
Setup correctly Facebook Pixel
Easily deploy Conversion API on WordPress
Understand correctly all Pixel events
Setup correctly Domain verification
Setup correctly Aggregated events
Understand when & why to use different Facebook ads objectives
Know how to create attractive Facebook ad copy
Know how to create attractive carousels, including video carousels
Know how to use the Power of Engagement
Know how to create Custom & Lookalike audiences
Reach mass of people with Facebook Reach Ads
Drive traffic with Facebook Traffic Ads
Sell with Facebook Conversion Ads
Understand how to plan big campaigns producing incredible amounts of money
Get leads with Facebook Lead Generation Ads
Know how to use Catalogs
Know how to avoid manual hustle
Enjoy face2face explanations
Follow hands on screen recordings
Have fun with quizzes & animated videos
DAY 1: Learn  Customer Journey & Overcoming Apple iOS Restrictions
The customer journey on social media is very similar to real life.
Awareness – In the real world it would be giving you a leaflet with an invitation into the store.
Consideration – In the real world it would be visiting the shop and trying the product.
Conversion – In the real world it would be going to the cashier and paying for the product.
DAY 2: Learn Facebook Ads Objectives
Before you create an ad, first consider what your business goals are. It's important to know what you want to achieve in order to choose the right objective. Your advertising objective is what you want people to do when they see your ads. For example, if you want to show your website to people interested in your business, you can create ads that encourage people to visit your website. As your business grows, your campaign goals will change. First, your campaigns may focus on building awareness and acquiring new customers. Later, you may encourage people to make a purchase or sign up for an event.
DAY 3: Learn How to Use Facebook Ads Library
Facebook Ads Library was designed to give anyone and everyone accesses to advertising taking place on Facebook. This approach is to promote transparency sharing as much information as possible. You have access to a collection of all advertisements running from across Facebook Products, including Instagram.
Who this course is for:
Anyone wishing to Learn How to Setup Facebook Ads & Instagram Ads in 2022.
#Facebook #Ads #Instagram #Ads #Ready #iOS #Get this Deal
تخفيضات,كوبونات,كوبون,عروض,كوبون كل يوم
Get this Deal,Get this Deal
udemy sale,udemy for business,udemy discount,udemy gutschein,business administration,discount factor,course deutsch,course catalogue,udemy course discount,javascript courses online,javascript course,freebies,toefl speaking,excel courses online,excel courses,excel templates dashboard,software engineering course online,software engineering course,