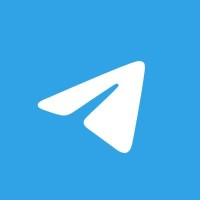 Requirements
Facebook page
Ad account
Intenet
Understand hindi/urdu
Description
After taking this training you will have extensive knowledge about how you can earn by learning Facebook marketing. This skill is the most cashable skill in the world right now and I have been practicing it since 2015 have earned millions using this skill so you have a chance to learn from my professional and personal experience in depth that covers years of experience and oversight.
(This training in Urdu/Hindi only enroll if you understand the language)
Why You Should Join This Training:
Doesn't matter if you are an absolute beginner or just someone who clicked on boost post once then started wasting money because there is no one to guide you. This training will take you from zero to expert level covering every single aspect in detail. Expert means a person who has experimented enough to master a skill, you will be given all the guidance you need to become that but you should be willing to apply all things that you learn.
Topics Include:
Run Ads to grow your Business, Agency and Clients.
Powerful Ads Strategies to find paying customers.(In Depth)
Digital marketing hacks for max results at low cost.
Effectively Sell without a website like a pro.
Retargeting, LLA, Customer Audience & sales funnels.
Ads launch, Testing and brand scaling techniques.
Fix Disabled Ad Accounts.
Business Manager & Ads policies & design
IOS14 changes solutions to increase website sales
Scale any business under my mentorship.
Brand Building, lead generation for long term success.
SMMA Social Media Agency & Freelancing.
Handle digital clients on Fiverr & Upwork
Build A High Converting Shopify Ecom Store.
Learn to pitch and manage clients like a pro.
Shopify Dropshipping & Ecommerce Sales Strategy
Product Launch.(PL) & brand growth strategy.
On hand, practice to get the best results at the lowest cost.
Real Clients Case Studies.
See Real Results:
Since 2020 I taught this training offline directly to more than 1600+ students who are directly under my mentorship. You can check out my Instagram & Facebook page to check real student results that I have posted during the past year. I have managed over 100 businesses/clients since 2015 in UAE, Pakistan, USA, UK and you will learn from all of my years of experience.
Take This Course if you want to master Facebook advertising.
You will be able to optimize your Facebook ads by testing our strategies. You will be able to create and make use of EVERY type of Facebook ad. You will be able to grow your website sales, Facebook page likes and customer base. You will be able to find new customers that will drive your brand to new heights via online marketing.
What are you waiting for!
Join now before the discounts ends
Who this course is for:
anyone who wants to use facebook to make money
build a career using facebook marketing
Become a facebook Marketer
Run Ads for clients and yourself
#Facebook #Ads #Ecommerce #Easy #Hindi #Get this Deal
تخفيضات,كوبونات,كوبون,عروض,كوبون كل يوم
Get this Deal,Get this Deal
udemy sale,udemy for business,udemy discount,udemy gutschein,business administration,discount factor,course deutsch,course catalogue,udemy course discount,javascript courses online,javascript course,freebies,toefl speaking,excel courses online,excel courses,excel templates dashboard,software engineering course online,software engineering course,