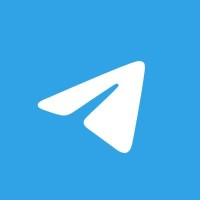 Requirements
It is suitable for the following: All individuals who want to improve their knowledge and understanding of safeguarding children Education Workers including Physical Education, Teachers and Support Staff Health Care workers including Nurses, Doctors, Ambulance services, clinical and non-clinical workers Social Care Workers including Councils, Carers and Care assistants Youth workers including activity leaders, passenger transport services and volunteer
Description
Safeguarding Children: Protecting kids in Schools & Sports Online Course
Child safety and protection are of utmost importance in any society. Ensuring that children are safeguarded from harm and abuse is not just the responsibility of parents and caregivers but also of educators, sports coaches, and anyone working with children. If you are passionate about creating a safe environment for children in schools and sports settings, then our comprehensive online course on "Protecting Children in Schools & in Sports" is perfect for you. For anyone working with children, it is crucial that the correct training is completed to ensure the safety of those in their care.
Designed to equip learners with essential knowledge and practical measures, this course covers a wide range of topics related to child safeguarding and protection. Whether you already work with children and families or aspire to do so in the future, this course will provide you with the expertise needed to effectively protect children.
Course Aims
The primary objective of our online course is to enhance awareness and knowledge related to the safeguarding of vulnerable children, particularly in educational and sports environments.
What will you learn?
By the end of this course, you will be equipped to:
Prevent harm and reduce the risk of abuse or neglect to children in your care.
Safeguard children in a manner that supports their autonomy and well-being.
Implement outcomes-based approaches in child protection to ensure the best possible experience for children.
Raise public awareness and collaborate effectively with other professionals to protect children from harm.
Enroll now to gain valuable skills and knowledge to protect children from various forms of abuse and neglect. Together, let's create a safer and more nurturing environment for our children. Start the course today and make a difference!
Who this course is for:
Anyone who works around Children
Social Workers and Counselors
Coaches and Sports Instructors
Education Establishments
Educators and Teachers in Primary and Secondary Schools, SEN schools, Early Years Establishments
Paediatric Nurses
#ExpiredSafeguarding #Children #Protecting #kids #Schools #Sports #Get this Deal
تخفيضات,كوبونات,كوبون,عروض,كوبون كل يوم
Get this Deal,Get this Deal
udemy sale,udemy for business,udemy discount,udemy gutschein,business administration,discount factor,course deutsch,course catalogue,udemy course discount,javascript courses online,javascript course,freebies,toefl speaking,excel courses online,excel courses,excel templates dashboard,software engineering course online,software engineering course,