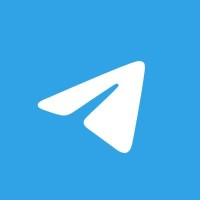 Requirements
Be open and willing to learning simple and powerful meditation and healing techniques

Dedicate a few minutes a day to practice healing and meditation
Description
This program combines two fundamental disciplines to achieve maximum and effective results, Healing and Meditation. This "Inner Awakening Meditation & Healing Program – IAM" is a unique concept that can help to transform every aspect of one's life. Through IAM one can improve health on all levels and ultimately achieve physical, emotional, mental and spiritual balance and wellbeing. This program will give you the knowledge and tools to become a Energy Healer and Meditation Coach/Practitioner. This program is accredited by the "International Association of Therapists – IAOTH" and is internationally recognized! Graduates of this program are eligible for membership of this association at a great discount. If you are a practitioner of complimentary therapies, you are eligible for discounts of up to 70% for membership of this great association. We encourage you to use the knowledge gained from this program in your personal as well as professional life as a coach/practitioner!
In today's fast paced modern world, there is a great need for life coaches/practitioners. Essential factors such as fast paced lives, competitive work environment, noise pollution, family conflicts and financial pressure all result in a high stress life conditions. This can very easily manifest as physical, emotional and mental illness and diseases.
A lot of individuals try to relax through social media, television, drinking, overeating, drugs and look for various other ways to vent and destress. The function of a coach/practitioner is to provide a supportive environment where the client feels satisfied with the knowledge and suggestions given by the therapist. Clients should be given holistic techniques and practical tools that can be applied through the course of their lives.
This course explains diverse spiritual concepts such as meditation, the age of your soul, the universal law of karma and life after death! It also focuses on the power of forgiveness. If you have a basic understanding of the universal laws of consciousness, it prepares you to become a good practitioner. This course offers knowledge from different spiritual perspectives to enhance your understanding of consciousness so you can use these tools to guide others.
This program also makes references to the knowledge given by various spiritual teachers, doctors, scientists, phd's and researchers. There is a guided meditation with soft eastern music in the background. There is a demonstration of a very simple and powerful breathing technique. You will also learn very powerful energy healing techniques that can very easily be taught to your clients! This is a complete program that uses diversified methods to help achieve balance on all levels, physical, emotional, mental and spiritual!
This program combines various holistic therapies to enhance its effectiveness including: Meditation, Reiki, the use of Chakras (energy centers within us), Progressive Relaxation, Guided Visualizations, and Deep Breathing Techniques. Another important aspect of this program is that you will receive an attunement that will be scheduled at a specific time! You can do this program at your own pace. Learn to heal yourself, your friends, family members and pets. You can also get certification to do healing on paying clients! The IAM Healing program can be used internationally in any part of the world!
Who this course is for:
This program is great for beginners who want to learn about healing and meditation
It's also a great program for those who have a background in healing models
This program can offer a new perspective to practicing healers, very simple and powerful techniques
Great program for Reiki practitioners
#Energy #Healing #Meditation #Masterclass #Accredited #Get this Deal
تخفيضات,كوبونات,كوبون,عروض,كوبون كل يوم
Get this Deal,Get this Deal
udemy sale,udemy for business,udemy discount,udemy gutschein,business administration,discount factor,course deutsch,course catalogue,udemy course discount,javascript courses online,javascript course,freebies,toefl speaking,excel courses online,excel courses,excel templates dashboard,software engineering course online,software engineering course,