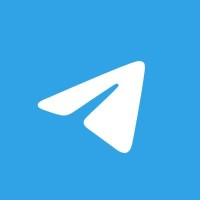 Requirements
An Internet Connection. No Previous Knowledge of Marketing is Required at All. Only Determination and a Hunger to Learn. We Will Teach you the Rest.
Description
PLEASE, ACCEPT OUR 88 DAYS DIGITAL MARKETING CHALLENGE & LEARN DIGITAL MARKETING WITH OUR EASY & FUN LEARNING SYSTEM – HQ VIDEO ANIMATED EXPLAINERS, SCREEN RECORDINGS, OVER MY SHOULDER EXPLANATIONS, QUIZZES, & ASSIGNMENTS THAT MAKE LEARNING FUN, FAST, & EASY!!! GET PRO 23 CONTENT CREATION TEMPLATES YOU CAN CUSTOMISE!!! MAX LEADS & SALES, BOOST SEARCH RANKING, OR LAND YOUR DREAM MARKETING JOB!!! BECOME DIGITAL MARKETING NOMAD AND ATTRACT HIGH VALUE CLIENTS!!!
In this crash course, we'll be covering the basics of Digital Marketing, so you get a complete overview of what you must do to promote successfully online. These are the core skills you MUST master, if you want to thrive in today's highly competitive marketplace. We'll be looking at some of the MOST CRUCIAL areas, including Website Creation, Video Marketing, Email marketing, Social media marketing, Facebook Ads, SEO, Local SEO, Copywriting, Podcasting, Email Marketing, Instagram Ads, and YouTube, so you can jump in quickly and set yourself up for success. We'll also be covering the major platforms your business NEEDS to be on if you want to reach people and get new customers, like Twitter, Instagram, Facebook, LinkedIn, YouTube, and TikTok.
DIGITAL MARKETING MADE EASY & FUN
Enjoyed the combination of animated videos, face2face explanations & screen recordings.
Have fun with quizzes: 53 interactive quizzes with more than 2 000+ questions A, B, C, D.
Practice your skills in 23 enjoyable assignments. Stay motivated & Progress every day.
Clear curriculum organised in 88 days makes the complete course easy to follow.
Big resource centre with many detailed guides, listenings and step by step To-Do lists.
Cut through from all of our best videos. You get the selection of our best of the best content.
YOU WILL LEARN FAST & FUN WITH OUR 3-PART FAST LEARN COURSE STRUCTURE – JOIN OVER 600,000+ SATISFIED STUDENTS BY ENROLLING AND ENJOY THE EASIEST WAY TO GO FROM BEGINNER TO PRO:
1. Animations with interactive quizzes – We've made learning fun and organic – with animated explainers and and interactive quizzes throughout the course! You learn quickly and retain what you learn!
2. Practical screen recordings with step-by-step explanations – Watch as I show you exactly how to do it – then immediately apply the knowledge. Plus, get proven success Blueprints you can follow – for every key topic I cover. Use our easy to modify professional content templates, detailed to-do lists and guides.
3. Careers & Freelancing Kickstart Guide– Discover how to start using your new skillset to make money. Land your first job in Digital Marketing or begin a thriving freelance business. Become digital marketing nomad. Attract high value clients. Use our easy to use professional cheatsheets, templates and guides.
Who this course is for:
B2B, B2C, Entrepreneurs, Start-ups, Marketers, Influencers, Facebook Admins, Facebook Editors, Social Media Marketers, Facebook Marketers, Content Creators, Creatives, Copywriters, Graphic Designers, Advertisers, Real Estate Agents, Job Seekers, Local Businesses, Website Owners, Website Admins, SEO Help Seekers, SEO Content Creators, Website Creators, Bloggers, Etc.
#Digital #Marketing #PROJECT #FUN #DAYS #CHALLENGE #Get this Deal
تخفيضات,كوبونات,كوبون,عروض,كوبون كل يوم
Get this Deal,Get this Deal
udemy sale,udemy for business,udemy discount,udemy gutschein,business administration,discount factor,course deutsch,course catalogue,udemy course discount,javascript courses online,javascript course,freebies,toefl speaking,excel courses online,excel courses,excel templates dashboard,software engineering course online,software engineering course,