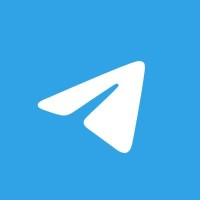 Requirements
A passion to learn about Artificial Intelligence (AI) and the future is necessary.

There are no other pre-requisites for taking this course. Digishock 3.0 is a standalone course and is not a direct sequel to the previous Digishock 1.0 or Digishock 2.0 courses created by "Srinidhi Ranganathan".
Description
Let's get this straight and to the point.
Man has long feared the rise of the machine, fearing that his own creation might become really smarter or intelligent and more sophisticated than he is. However, while AI and machine learning are rapidly altering our environment and propelling the Fourth Industrial Revolution, humanity does not need to be concerned. Artificial Intelligence (AI) will provide people with the ability to focus on the aspects of their occupations or jobs that are most rewarding to them and the time is coming soon.
We must also note that Artificial intelligence is influencing the future of almost every sector and every person on the planet. Artificial intelligence has acted as the driving force behind developing technologies such as big data, robotics, and the Internet of Things, and it will continue to do so for the foreseeable future. From super-intelligence assistants like SIRI to self-driving cars, Artificial intelligence (AI) is progressing at a super-rapid pace. AI is believed to become the biggest business opportunity of the next decade and many more decades to come. The rise of AI will not be a threat in this new world order; rather, it will be a tremendous benefit. Not only is AI poised to impact the future of every single person and organisation in the world, but it is also poised to change the future of whole countries' governments, politics, and economies. As we move toward a world of totally automated work, we'll need to start adopting new rules and ideas. We'll have to start thinking about the future more than we do now.
Who this course is for:
AI Researchers or Machine Learning experts who are learning and exploring Artificial Intelligence (AI) technologies on a daily basis.
Students who want to get an insight into the future of Artificial Intelligence (AI) and know about the real impact of what AI can achieve.
Working Professionals and Business owners who have a clear cut vision of the future of work and look to learn and implement new-age AI technologies that are emerging in the workspace
Anyone who is interested to learn futuristic concepts and technology trends in the ever-evolving world of Artificial Intelligence (AI).
#Digishock #Future #Artificial #Intelligence #Get this Deal
تخفيضات,كوبونات,كوبون,عروض,كوبون كل يوم
Get this Deal,Get this Deal
udemy sale,udemy for business,udemy discount,udemy gutschein,business administration,discount factor,course deutsch,course catalogue,udemy course discount,javascript courses online,javascript course,freebies,toefl speaking,excel courses online,excel courses,excel templates dashboard,software engineering course online,software engineering course,