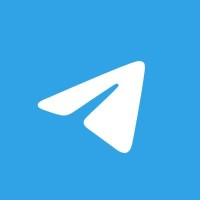 Requirements
Basic skills and ideas of Software Lifecycle Development
Description
CSSLP 101 : Certified Secure Software Lifecycle Professional
Certified Secure Software Lifecycle Professional: Enhancing Software Security from Concept to Development
In today's digitally driven world, the increasing reliance on software applications has made cybersecurity an absolute necessity. From personal data protection to safeguarding critical systems, the stakes have never been higher. As cyber threats continue to evolve, it is crucial for software development professionals to stay one step ahead in ensuring the security of their products. One certification that holds significant value in this domain is the Certified Secure Software Lifecycle Professional (CSSLP). In this master 101 course we will explore what CSSLP is, its importance, and how it contributes to enhancing software security throughout the development process.
The Certified Secure Software Lifecycle Professional (CSSLP) is a globally recognized certification offered by (ISC)², the International Information System Security Certification Consortium. CSSLP is designed for software professionals engaged in the development, deployment, and maintenance of software systems. The certification aims to validate the candidates' expertise in integrating security measures throughout the entire software development lifecycle.
The CSSLP certification is vendor-neutral, meaning it is not tied to any specific technology or software platform.
The Certified Secure Software Lifecycle Professional (CSSLP) certification plays a vital role in elevating software security practices to a higher standard. With the ever-increasing frequency and complexity of cyber threats, having professionals skilled in identifying and mitigating security risks is essential for any organization that develops software.
Embracing the CSSLP principles throughout the software development lifecycle not only enhances security but also builds trust among end-users and stakeholders, ultimately leading to the success of the software and the organization behind it.
In this master course I would like to teach the 8 major topics and 1 practice test:
1. Secure Software Concepts: Exploring the Core Principles for Robust Protection
2. Certified Secure Software Lifecycle Professional: Securing Software Requirements
3. Secure Software Architecture and Design
4. Secure Software Implementation & Analyze Code for Security Risks
5. Secure Software Testing
6. Secure Software Lifecycle Management
7. Secure Software Deployment, Operations, Maintenance
8. Securing the Software Supply Chain
To pass of this practice test course, you must score at least 70% on the practice test.
In every question, I explained why the answer is correct!
Good Luck ! & Thank you once again !
Who this course is for:
All UG and PG Information technology, Computer Science, Business System Domain students
Interested students to learn about the concepts of CSSLP : Certified Secure Software Lifecycle Professional
#CSSLP #Certified #Secure #Software #Lifecycle #Professional #Get this Deal
تخفيضات,كوبونات,كوبون,عروض,كوبون كل يوم
Get this Deal,Get this Deal
udemy sale,udemy for business,udemy discount,udemy gutschein,business administration,discount factor,course deutsch,course catalogue,udemy course discount,javascript courses online,javascript course,freebies,toefl speaking,excel courses online,excel courses,excel templates dashboard,software engineering course online,software engineering course,