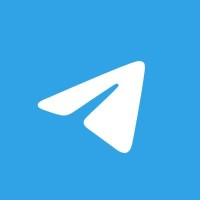 Requirements
An internet connection and a smartphone or laptop. This course is suitable for complete novices or those who've already gained some experience.

Determination and a hunger to learn. If you have this, you don't need anything else, as we'll teach you the rest.
Description
This Copywriting & Content Marketing Course has been Completely Updated with Writing Assignments & Quizzes Making Learning Fun.
Upskill yourself and ensure you're never out of work or out of clients, with the content marketing & copywriting course. Learn everything you need to know to become a professional content creator, and start a new career online, or boost your local or e-commerce business.
"I wanted to tell you that I have a job in a digital marketing company! I'm working as a copywriter and account manager for a team of developers and graphic designers! I'm currently working for Puerto Rico's Swimming Federation, writing 2 blog posts and 16 social media posts every month, and get extra income as the account manager! Thank you so much for the knowledge and help throughout the course! You have been very helpful in my path to great success!" Thank you so much!" Gabriel
"This course is excellent at providing you loads of information on how to get started in your marketing career. You can follow along step by step and create your own website if you don't already have one. It's the perfect beginner course to help you on your way to an exciting career and Tomas keeps you motivated every step of the way!" Shawn
Dear Students,
Hi, I'm Tomas Moravek, and in 2016 I was awarded the Internet Efficiency Award for my Digital Marketing Strategy. Now I'm on Udemy, with my exclusive, comprehensive course designed to take you from novice to expert in Content Marketing and Copywriting. With this course, I've really gone over the top to bring you extra value. As well as my award-winning Digital Marketing, Copywriting and SEO strategies, I've employed a selection of experts to give their input on content creation, copywriting, freelancing, job seeking, and more.
This course will teach you everything you need to know about content marketing, including the art of professional seo copywriting, so you create content that demands attention.
Power up your digital marketing game with easy to follow tutorials that quickly teach you how to use newsletter, press release, blog, and content marketing to boost all your campaigns. My driving motivation is my passion to share with others, so I can see them expand their skillset and grow in their mastery using my knowledge. I get enormous satisfaction from the feedback my thousands of satisfied students give me. You'll also get the professional guide to Copywriting Mastery, plus Freelancing and Employment strategies, so you can land your first client or get your dream job right away.
This course is a passion of mine, so I constantly update and improve it.
Free lifetime updates are included when you enrol, so you can always access the latest content and copywriting strategies. My ultimate content marketing mastery course is designed to help you succeed no matter what level of skill you are at, even if you are a complete novice. You will need to put in the work, but I can assure you, if you do, you will see results.
Learn highly persuasive SEO copywriting techniques – seamlessly boost your seo while pushing your customer's buttons. Copywrite for sales success with our expert guide from a pro content creator – includes easy walkthroughs to max your SEO copywriting results. Free course for beginners. This copywriting course is completely animated and optimised for beginners to learn fast. This course also includes a pro copywriting pdf guide and pdf checklist, so you can create content like an expert, and sell more.
We know many marketers wonder if copywriting is still relevant, as we live in an age where video, visual and podcast content are the most shared mediums. Yet copywriting is still so vital, as it has the power to improve nearly every aspect of your marketing. If you know how to write content that grabs people from the start you can raise your game and boost customer engagement massively.
Who this course is for:
For You
B2B, B2C, Entrepreneurs, Start-ups, Marketers, Influencers, Facebook Admins, Facebook Editors, Social Media Marketers, Facebook Marketers, Content Creators, Creatives, Copywriters, Graphic Designers, Advertisers, Real Estate Agents, Job Seekers, Local Businesses, Website Owners, Website Admins, SEO Help Seekers, SEO Content Creators, Website Creators, Bloggers, Etc.
#Copywriting #Content #Marketing #Pro #Copywriter #Get this Deal
تخفيضات,كوبونات,كوبون,عروض,كوبون كل يوم
Get this Deal,Get this Deal
udemy sale,udemy for business,udemy discount,udemy gutschein,business administration,discount factor,course deutsch,course catalogue,udemy course discount,javascript courses online,javascript course,freebies,toefl speaking,excel courses online,excel courses,excel templates dashboard,software engineering course online,software engineering course,